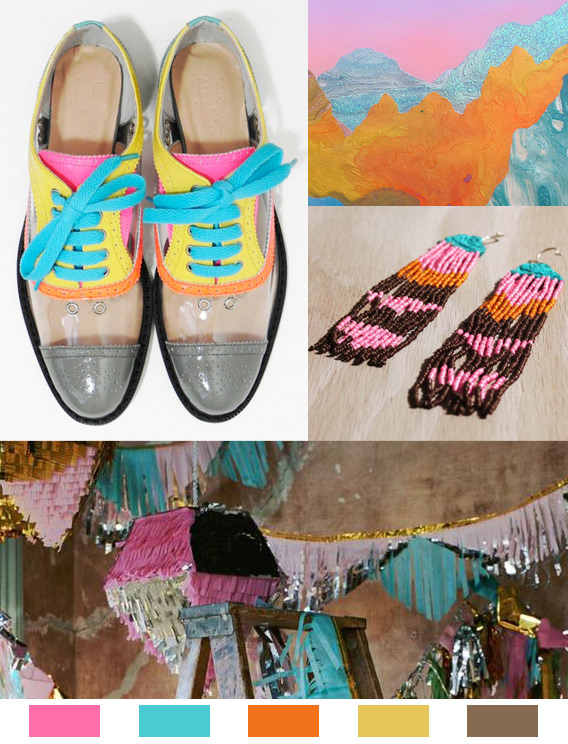 This week's color story is a punchy mix of contrasting warm and cool hues. Gotta keep those brights going while we can during this last official month of summer!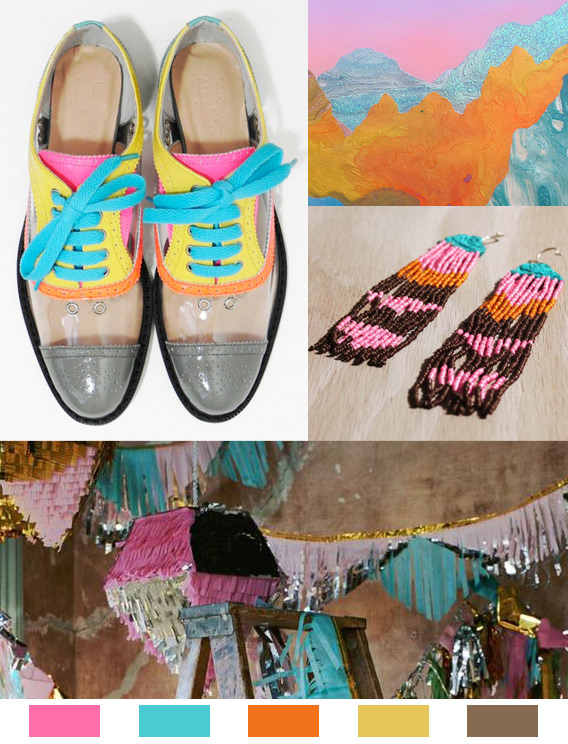 Colorful oxfords found here, original source unknown. If anyone knows please tell me!
Surreal landscape painting by the wonderfully talented Kate Shaw.
Chan Luu glass bead seed earrings available at Planet Blue.
Image via Confetti System.