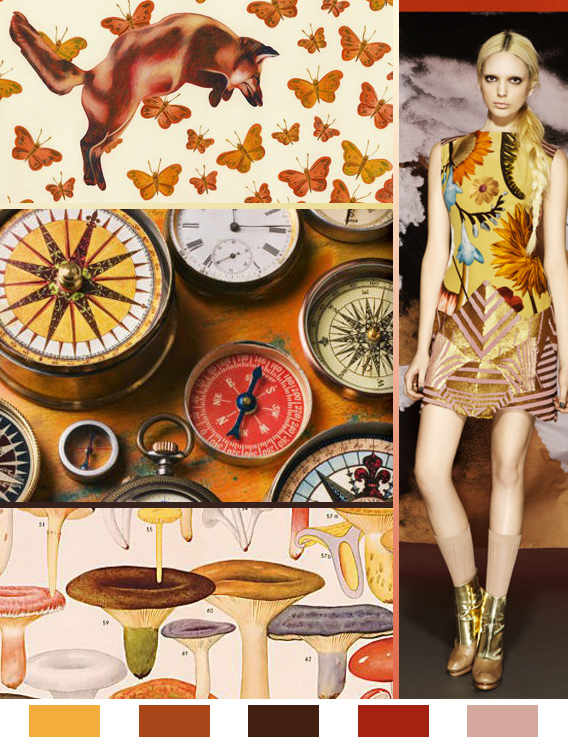 Bask in the amber glow of this week's vintage inspired color story. This particular combination of hues has picked up in popularity again, long since the days it adorned your favorite old mushroom-and-woodland-creature covered cookie jar. Although, as you can see below, fungi and their furry and fluttery friends are still alive and well…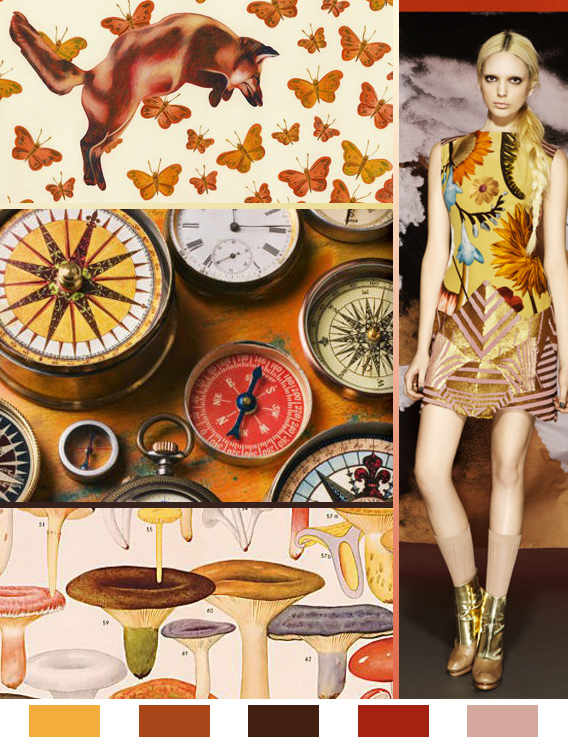 Go After What You Want by Stephanie Chambers via Arthound.
Compass photo source unknown, via Pinterest.
Les Champignos vintage chart paper from Cavallini via Pinterest.
Missoni PF 2012 courtesy of Missoni via Style.