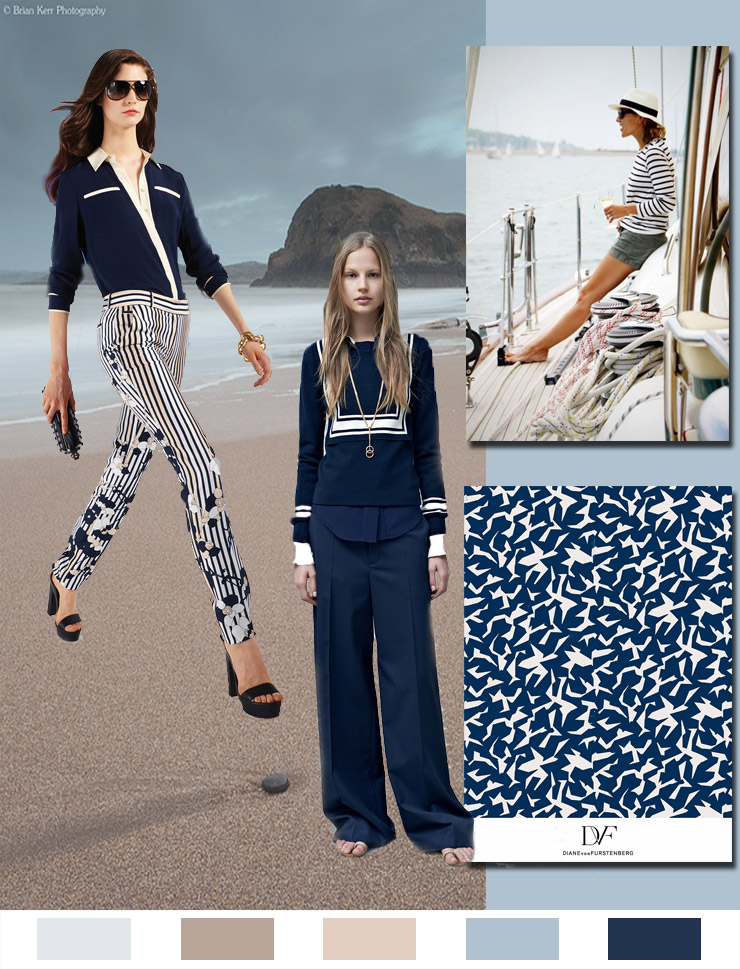 It's no coincidence that our Monday color mood's tend to focus on exotic travel destinations. Who wouldn't want to sail the beautiful blue sea rather than whatever their usual Monday morning commute entails?
Diane Von Furstenberg Resort 2014 via Style.
Chloé Resort 2014 via Style.
Sailboat photo via here.
Noralie Embellished Party Dress print by DVF.
Beach photo by Brian Kerr Photography via Flickr.