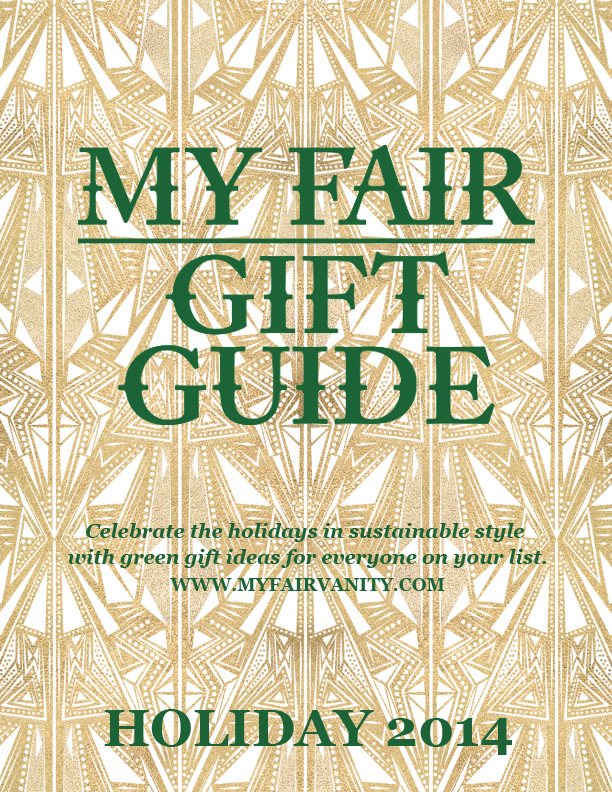 Once again, Rachel of My Fair Vanity has undertaken the great task of featuring hundreds of ultra stylish, eco-friendly products in her second annual holiday Gift Guide. And once again,  I am tickled pink to have been asked to contribute with a few of my favorite gifts for the color lover in your life. This year's edition has all kinds of helpful guides to help ensure you match up the right gift with the people, from sustainable beauty products to uber-cute baby gear, and even a selection for the tree-hugging nature lovers you know.
Every single item shown has been selected for it's status as one or more of the following: made in the USA, fair trade, organic, handmade, made in Europe, upcycled/recycled. It's now easier than ever to gift something that is kind to the Earth and the people living on it. It's just another reason to feel warm and fuzzy this holiday season.
And last but not least, that is indeed an Aaryn West print on the gilded Gift Guide cover. A big thank you goes out to Rachel for including me in what is becoming a great holiday tradition!