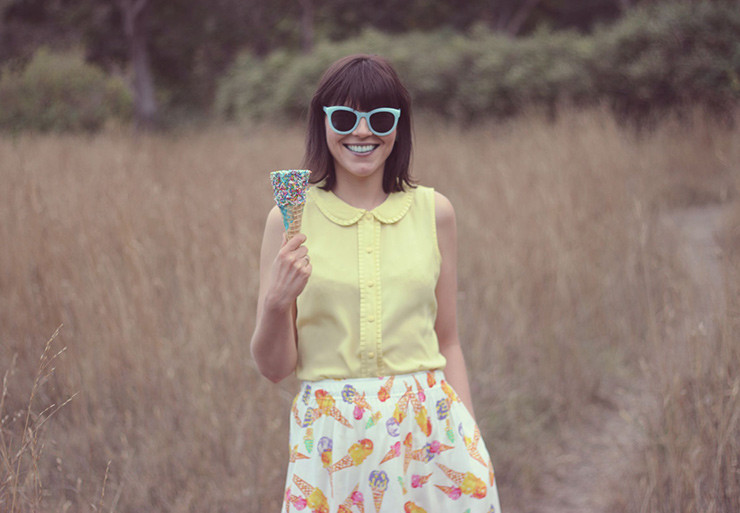 Several months ago I came across a fashion blogger that I could instantly resonate with. I could tell that Laura from Laura Jane Atelier was much more my speed than other bloggers I've come across; I dug her relaxed, feminine style and obvious love of vintage prints. I reached out to see if she might be interested in a possible collaboration of some sort, and to my delight, she happily agreed! Apparently, she quite likes my prints. Score!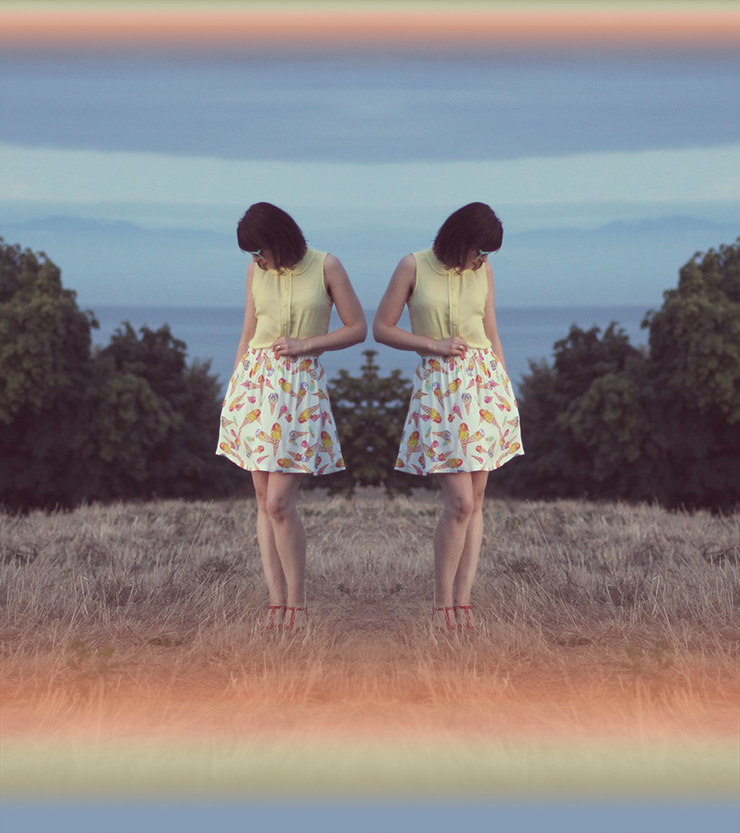 I then directed her to my little online boutique via Print All Over Me, where she selected my Ice Cream Cone skirt for a little style feature. But really, why wouldn't she? It's the perfect combination of cute and quirky, and the obvious choice for sweet summertime style.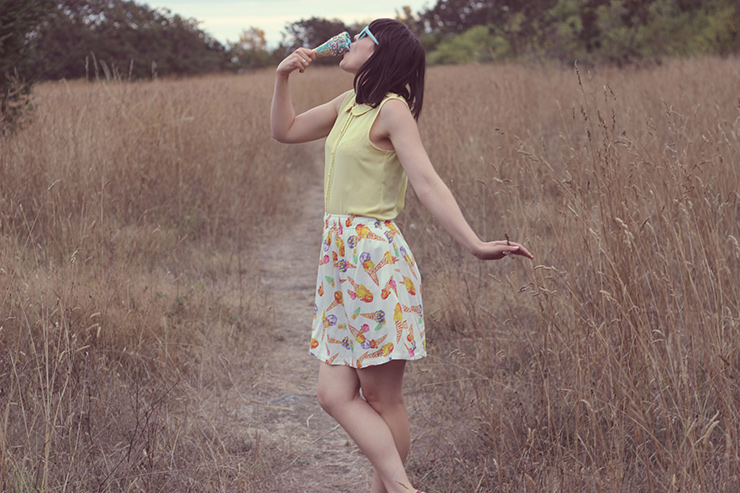 Today she posted these images of her ridiculously cute photo shoot featuring my watercolor ice cream cone skirt and an actual, real life ice cream cone. With Sprinkles. Because, duh. It's perfect.
O.k. seriously, isn't she the cutest?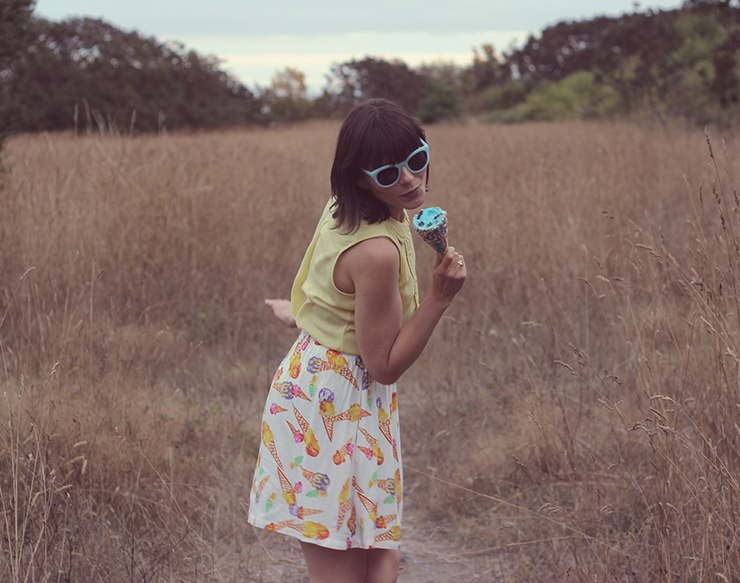 To shop this skirt and see the rest of my designs for sale, head over to Print All Over Me! With some big changes coming to the studio, these designs will only be available through the end of the week, so consider everything a limited edition item! More details on that to follow…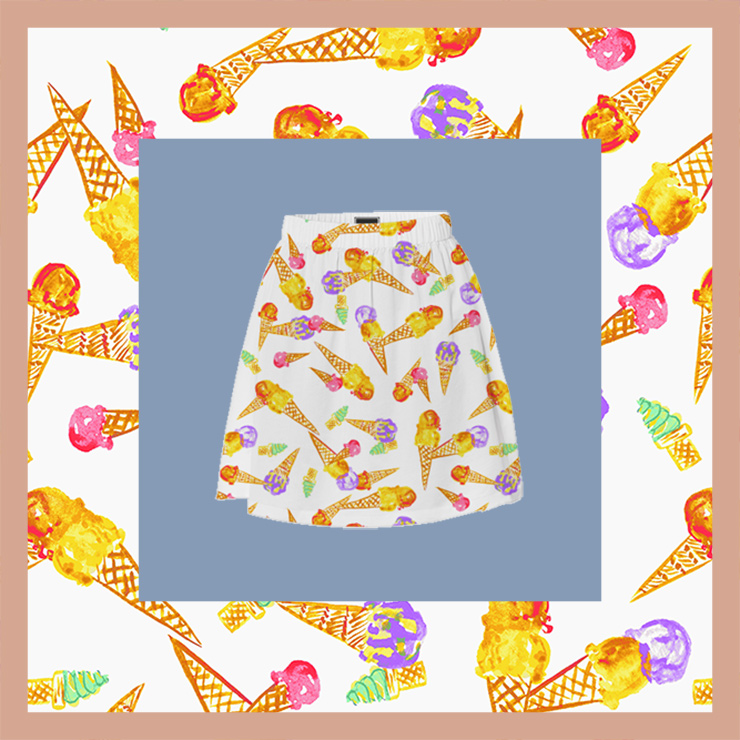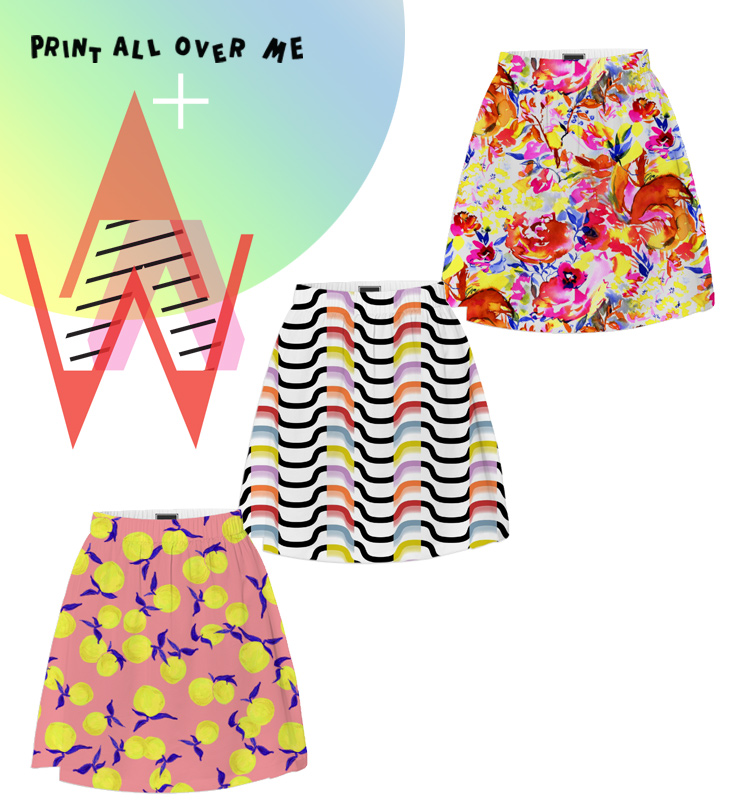 All styled photographs provided by and © Laura Jane Atelier
All prints © Aaryn West, LLC