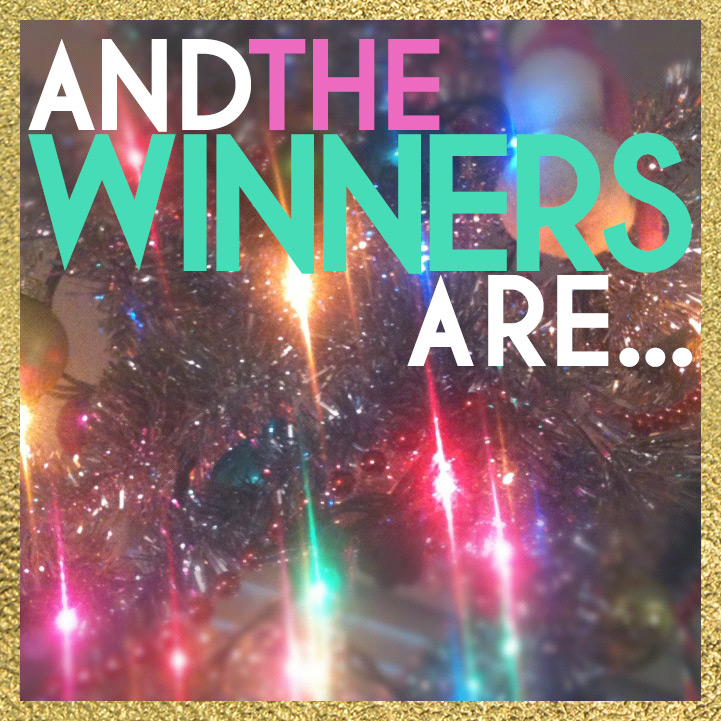 Happy Cyber Monday, Friends!  For those abroad, perhaps it was just like any other weekend – but for us in the US it was most likely a festive weekend spent eating (too much), shopping (hopefully with small businesses), and perhaps even some decking of said halls. And with today being the busiest online shopping day of the entire year, we thought it would be the perfect time to announce the winners of our first ever Gift Wrap Giveaway!
If you didn't catch last week's post, we hosted a giveaway in celebration of our online shop opening over at Spoonflower, where we are selling gift wrap, fabric and wallpaper. The original plan was to select three winners in total – one from Facebook, another from Instagram and the final winner from here on the blog.. however due to a lack of involvement on the blog we've decided to pick two winners from our Facebook participants.
After writing all the names on some of our gift wrap (naturally) we've thrown them all into a bowl and selected the following names at random:
Instagram Winner – Erica Pike
Facebook Winner 1 – Elisabeth Brizzi
Facebook Winner 2 – Tania Campos
We will be contacting each of you immediately to find out which design you will be selecting as your free roll of gift wrap! A big thanks to everyone for participating, and we hope you will think of Aaryn West the next time you wrap a gift!!