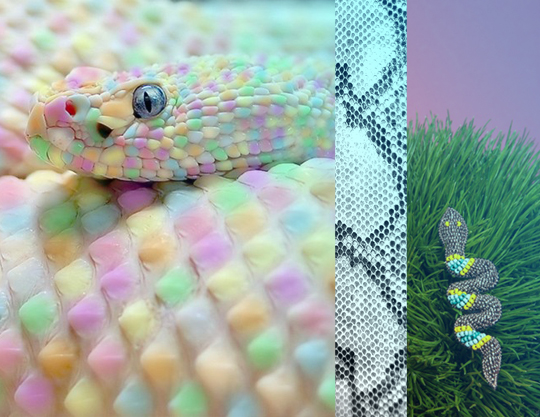 Snakeskin prints are a staple in the world of fashion textiles, but lately these creatures have been slithering their way into various types of design. Their complex geometric patterns and color combinations are pretty mesmerizing, don't you think? Here's a round up of my favorite sexy snakes.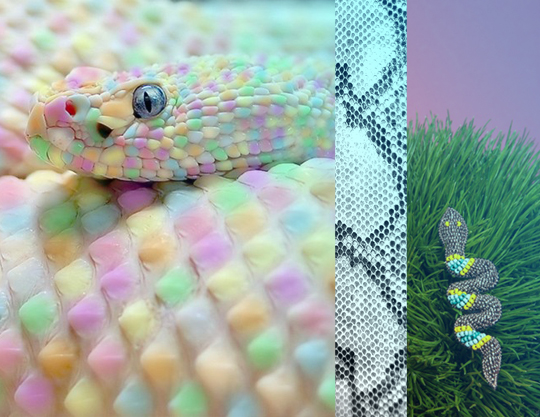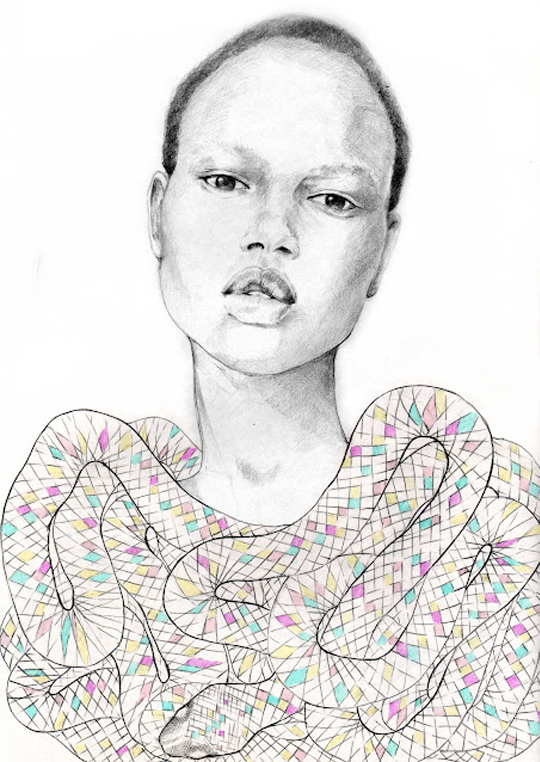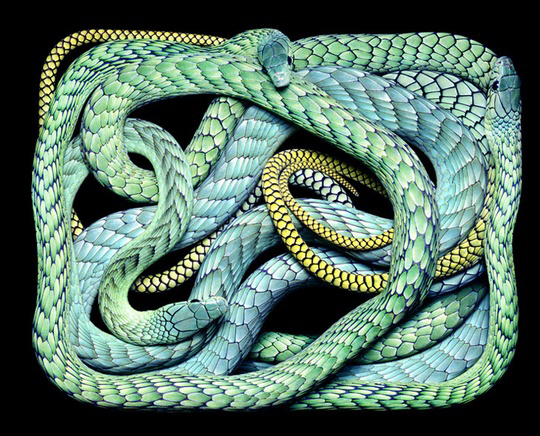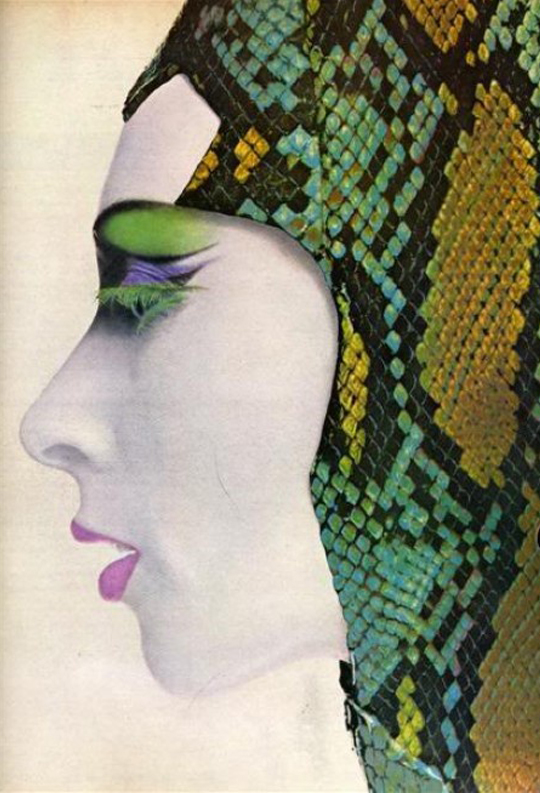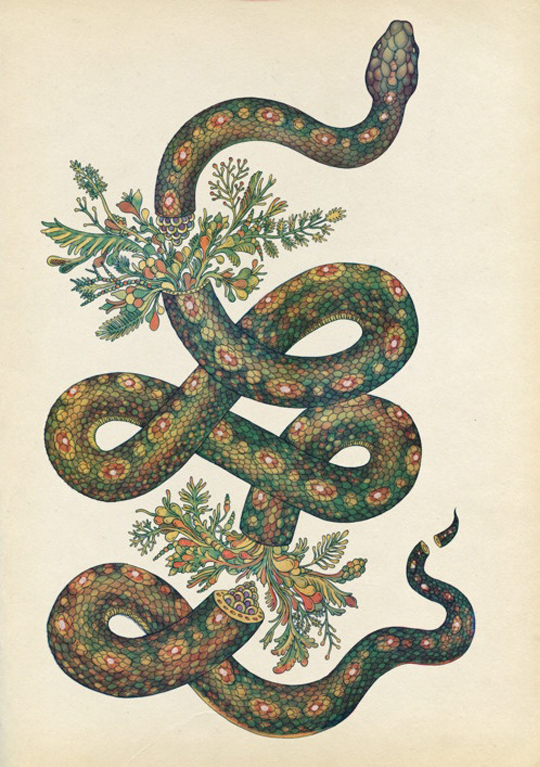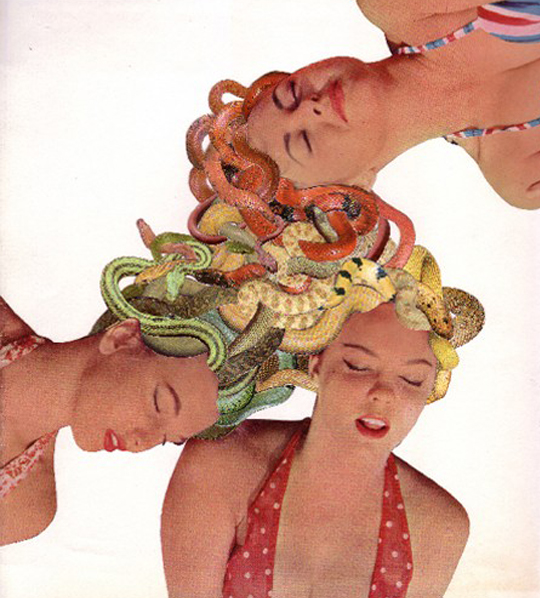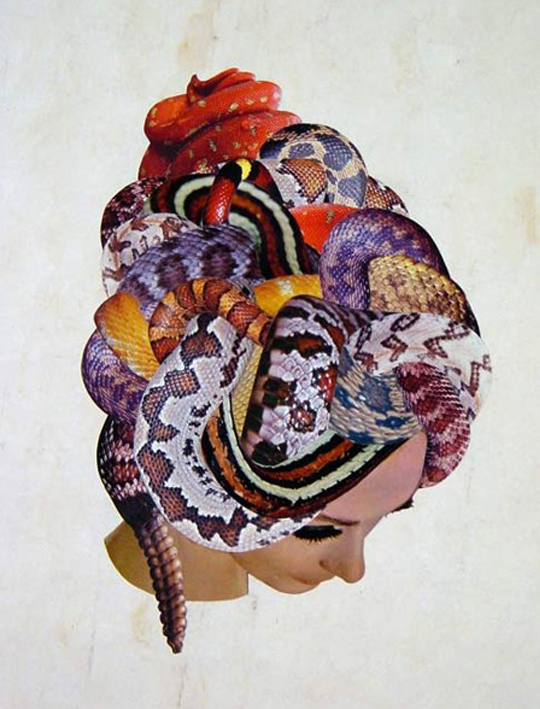 Rainbow snake via here.
Gabon earrings via Refinery 29.
Mapanare by Fabiana Pigna.
Photograph by Guido Mocafico via But Does It Float.
Wilhelmina Cooper, US Vogue 1965 via here.
Snake, by Katie Scott.
Javier Piñón collages via The Jealous Curator.