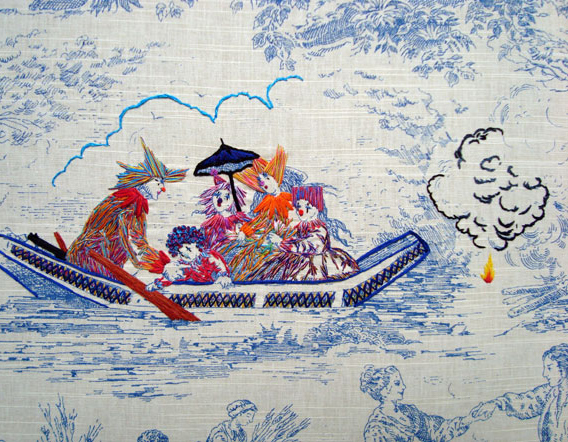 Although this textural trend isn't entirely new, it's so expansive that it deserves it's own post. It only seems natural that the resurgence of prints in fashion and interior design would spawn an exploration of thread and the fiber arts, spilling over to all facets of art and design. Embroidery has become so incredibly popular, and is popping up in all kinds of unexpected places. When contrasted with flat, two dimensional imagery it creates an almost surreal juxtaposition of texture and technique. If you're a tactile person like I am, you'll have no problem finding ways to add a little embroidered goodness into your life.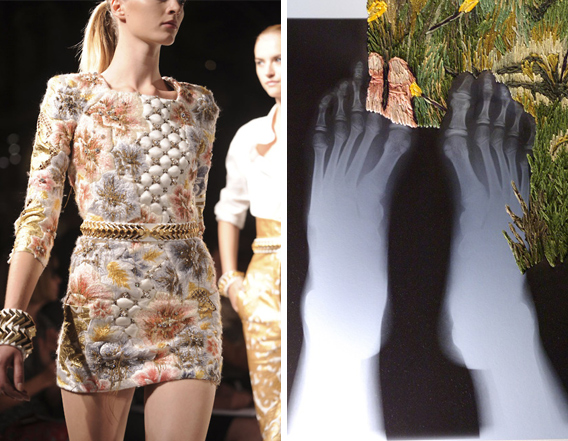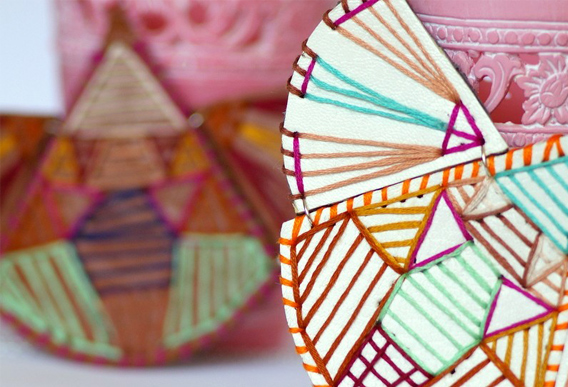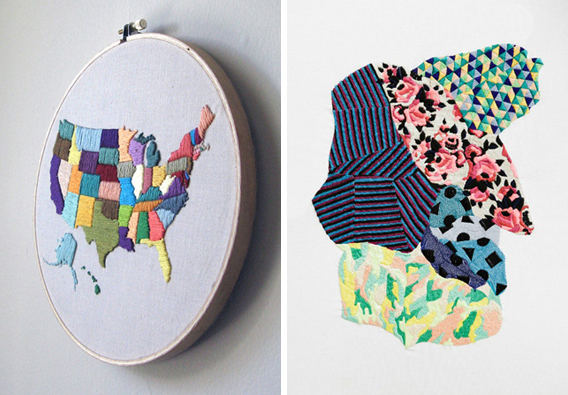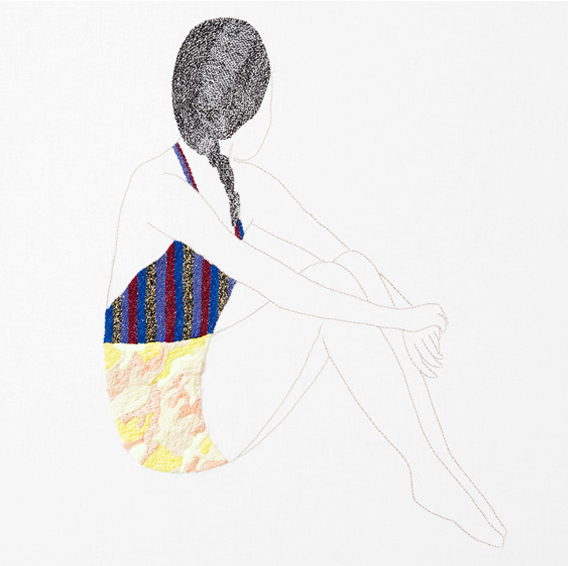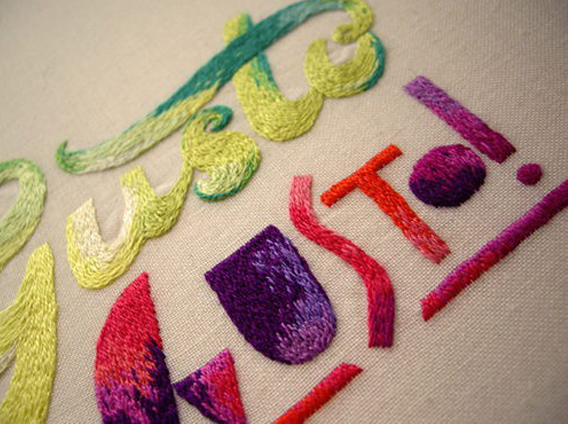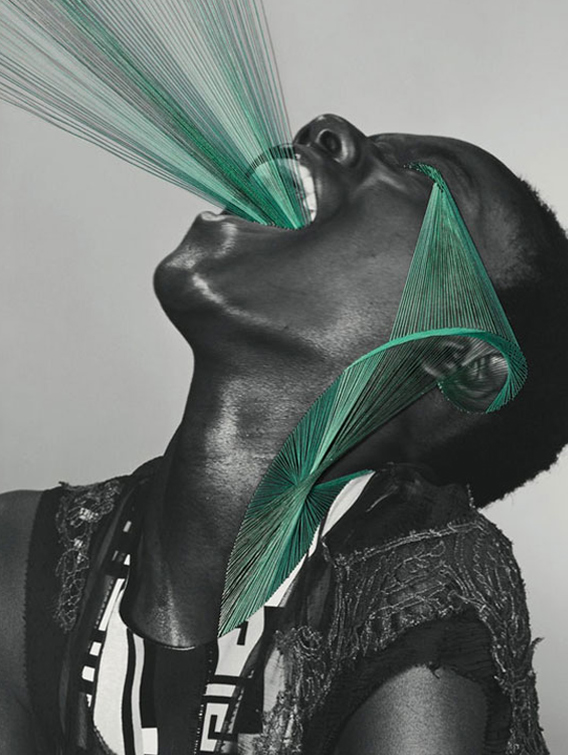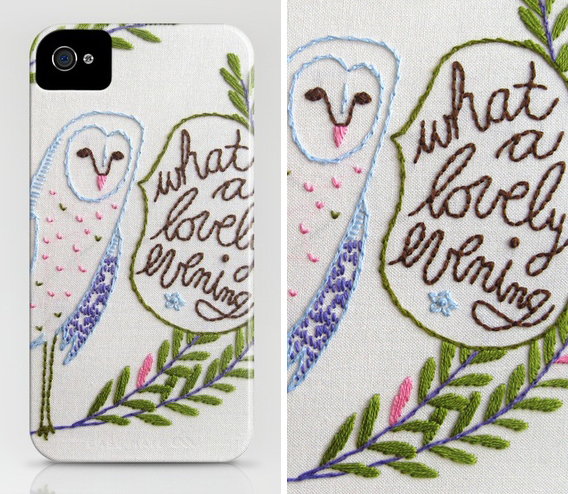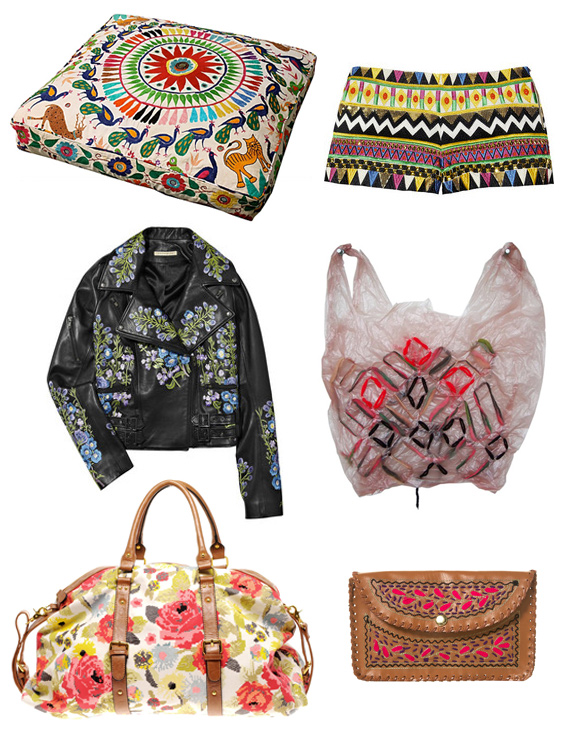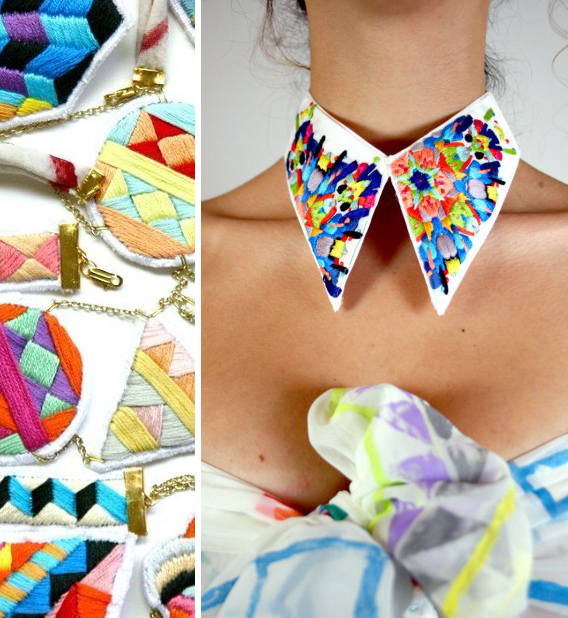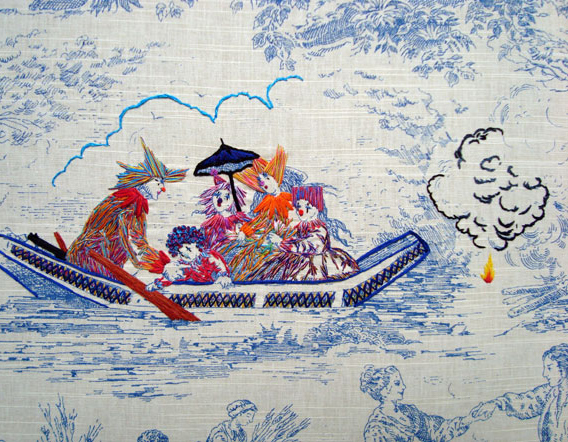 Balmain S/S 2012 via pinterest.
Embroidered x-ray by Matthew Cox via HonestlyWTF.
Hand embroidered statement necklace by Still With You via etsy.
Embroidered USA map by Il Gatto Selvatico via etsy.
Embroidered fashion illustrations by Jazmin Berahka via Beautiful Decay.
Embroidered typography by design duo maricor/maricar via Design Sponge.
Maurizio Anzeri for Dazed and Confused, June 2011, via here.
Owl in ferns by Penguin & Fish via Society6.
Medallion floor pillow via here.
Embroidered silk shorts by Sass & Bide via here.
Leather biker jacket by Christopher Kane via here.
Plastic bag embroidery via here.
Floral overnight bag via Asos.
Leather clutch via Topshop.
Embroidered jewelry and collar by Lorena Maranon.
Toile clown embroidery by Richard Saja via here.
Tags:
asos
,
Balmain
,
christopher kane
,
embroidery
,
fiber arts
,
Il Gatto Selvatico
,
Jazmin Berahka
,
Lorena Maranon
,
Maricor/Maricar
,
Matthew Cox
,
Maurizio Anzeri
,
Penquin & Fish
,
Richard Saja
,
Sass & Bide
,
Still With You
,
texture
,
topshop