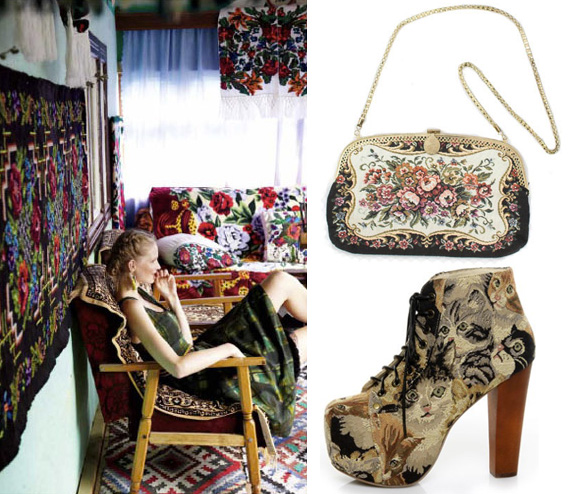 Here's one trend we've been seeing more and more of recently, particularly in the world of accessories: Tapestry. You might also call it needlepoint, and it overlaps with other closely related terms including cross-stitch and jacquard. The feeling it evokes is very sweet and grandmotherly, which is why I especially appreciate the irony created by those bad-ass Jeffrey Campbell kitty-cat platform boots.
Styled photos from the September '11 Anthropologie catalog.
Vintage Antique Tapestry Purse from ModCloth.
Kitty cat and floral boots both by Jeffrey Campbell.
River Island Large Tapestry Weekend Bag from Asos.