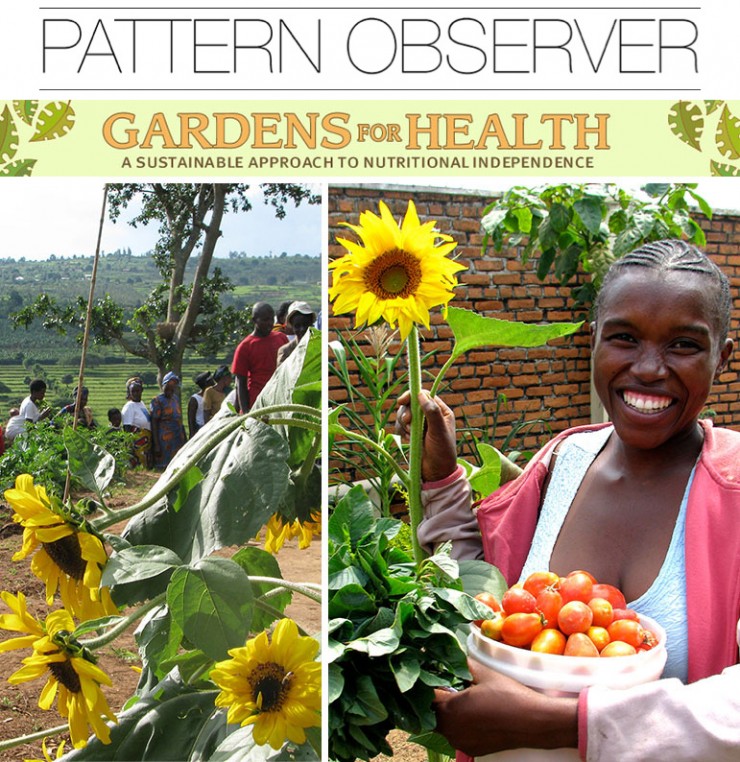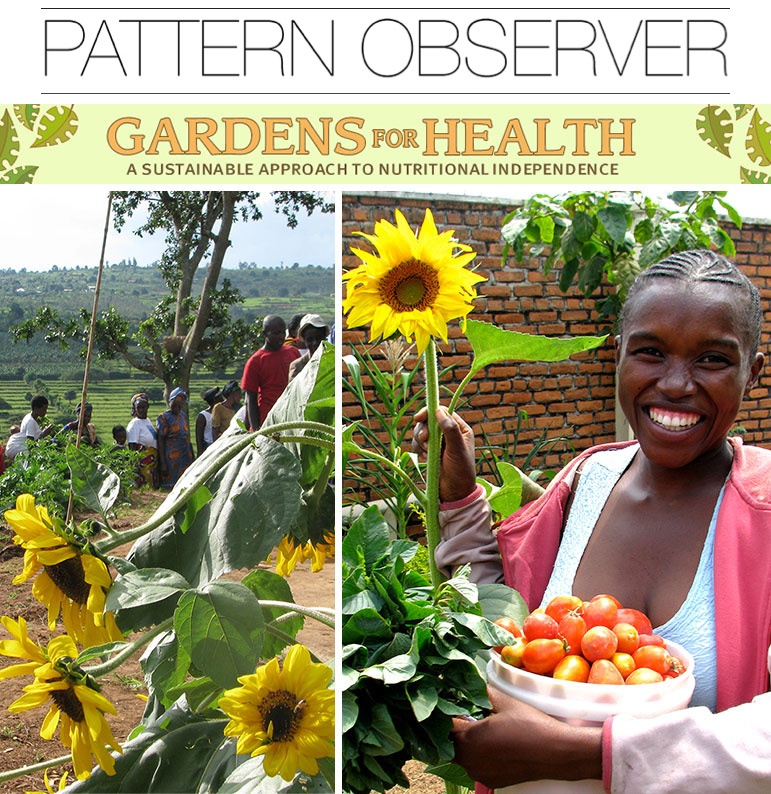 Calling all textile designers! Gardens for Health International is an organization that works in East Africa to provide agricultural assistance to those who struggle with chronic malnutrition. The organization's founder, Emma Clippinger, has long dreamed of developing a signature "Gardens for Health" print to use on bags, dresses, napkins, and aprons. And the lovely Michelle of Pattern Observer is providing textile designers a unique opportunity to lend their designs to a very worthy cause. Full details and a link to the original post at Pattern Observer below!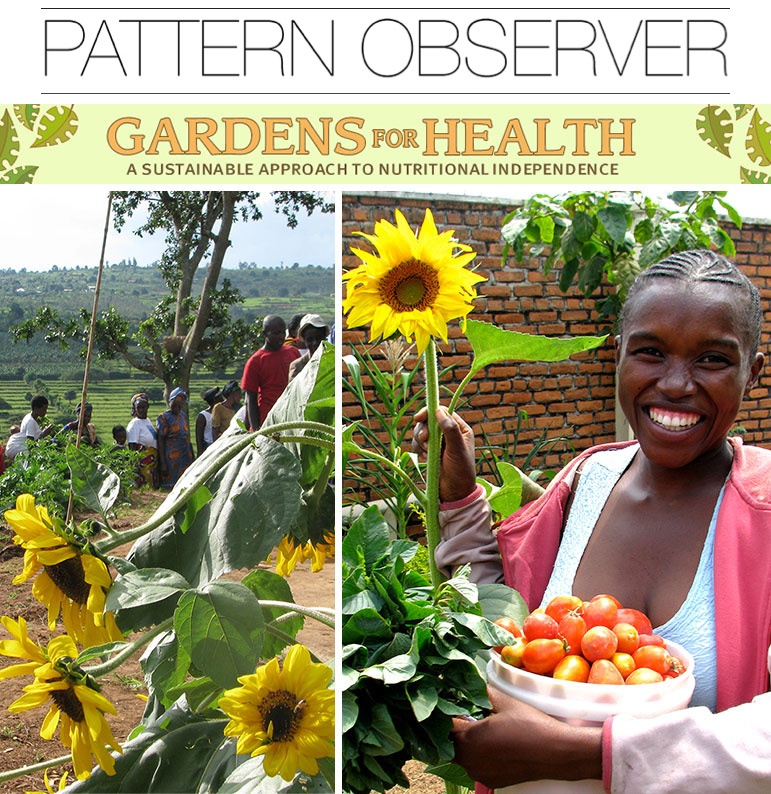 Your Client: Gardens for Health International
Deadline: Thursday, October 27th
Your Assignment: To develop an original print that incorporates images that are important to Gardens for Health. Examples include: flowers or sunflowers, seeds, avocados, tomatoes, carrots, beets, eggplants, lettuce/cabbage, squash, sweet potato, broccoli — all things that they grow! Hint: Emma is drawn to simplistic prints that can be easily printed!
Submission Guidelines: Please submit an 11″x17″ jpeg of your final artwork to michelle@patternobserver.com
Prizes:
1. The winner will receive their artwork printed an a variety of items that will be sold worldwide to support an amazing organization! These pieces will also be featured on Pattern Observer.
2. The winner will receive a spot in The Sellable Sketch course that starts November 7th! This is a five week intensive course in which you will learn how to develop an irresistible surface design collection ($180 value.)
If you have any questions about the contest click here to see the original post, where you can leave a comment. If you would like to learn more about Gardens For Health please check out their website here. Please help spread the word through posts, tweets, and sharing. Best of luck!