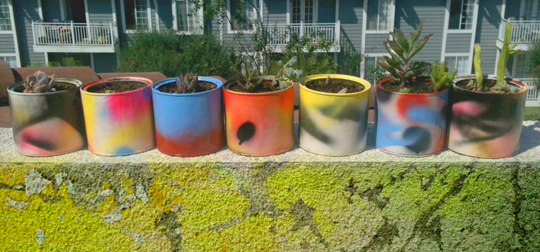 I've had graffiti on the brain for a while now, particularly after both Jean Paul Gaultier and Manish Arora focused their Fall 2012 collections around the theme. So yesterday, when it came time to upcycle my stash of empty tins into garden planters [validating my addiction to Trader Joe's instant chai latte], we went for an urban, 90's vibe. Phat, right?
Oh and by the way, spray paint is ridiculously fun to play with; I'm a bit obsessed with how the colors mix and distress as you layer them. Even our drop cloth feels like a work of art as it becomes more colorful and complex each time we use it.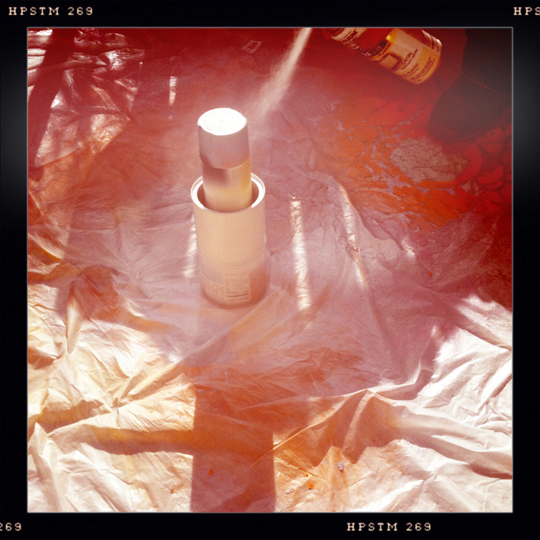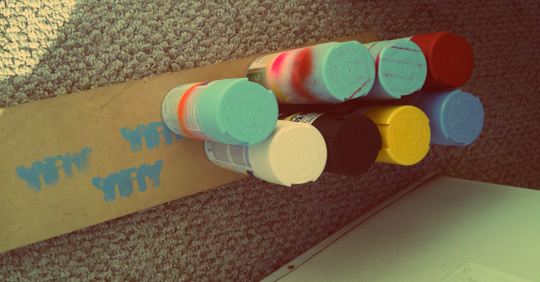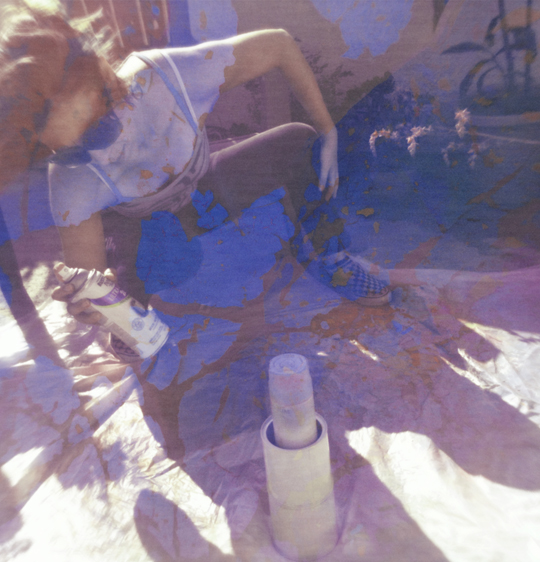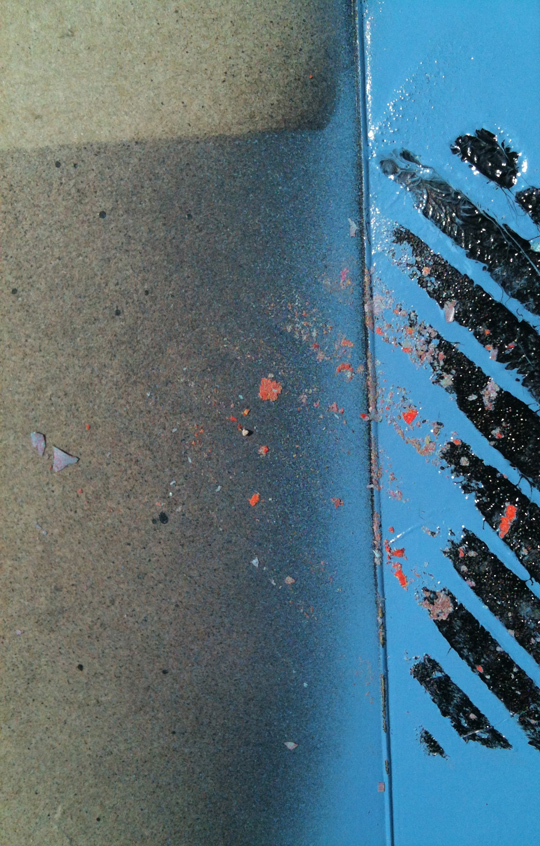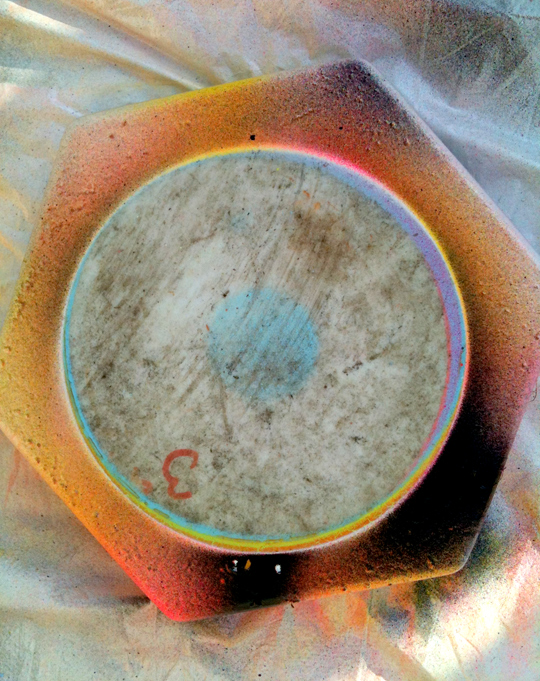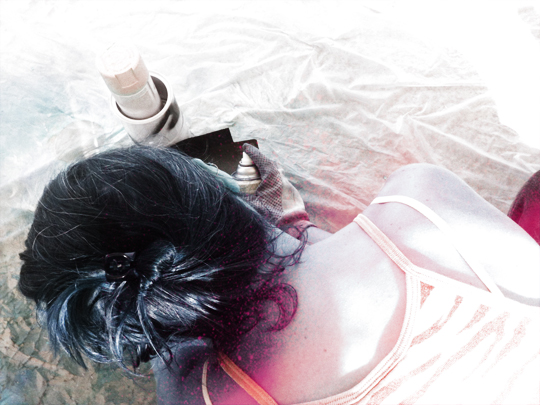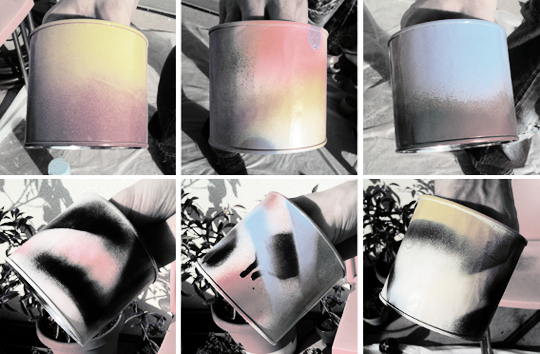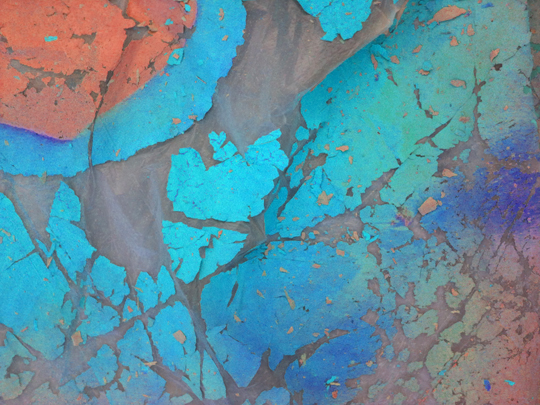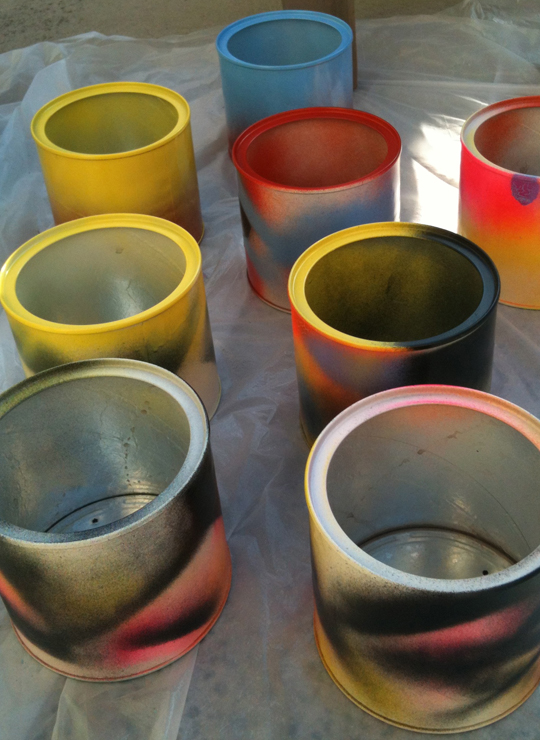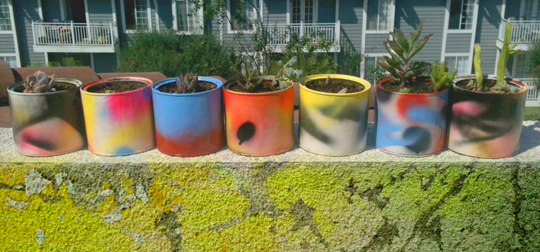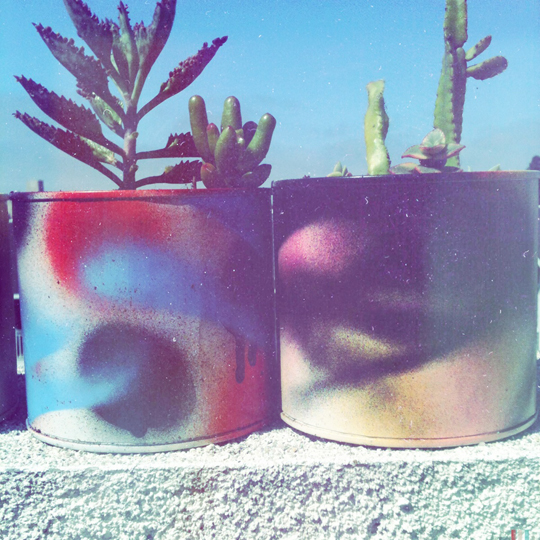 All images © Aaryn West.