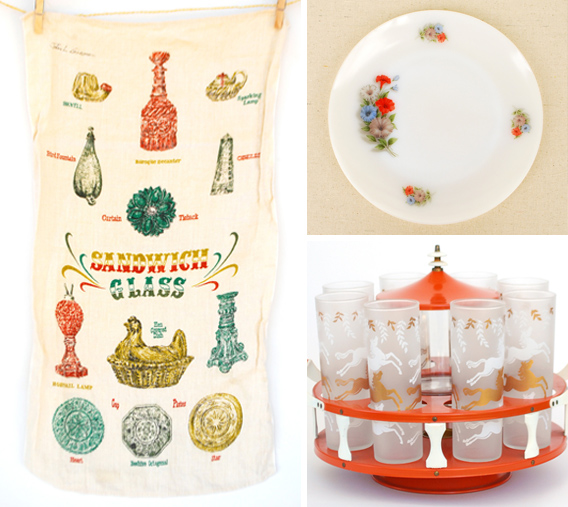 My heart skipped a beat when I discovered this online shop filled with gorgeous, vintage items for the kitchen and home. Created by self-proclaimed dish hoarders, Bailey Amon and Emma James, Antiquaria brings us the kind of items that you just can't find at most contemporary shops. In addition to the online store, they offer wedding services ranging from a gift registry to custom stationary and invitation design. And as if that wasn't enough, the duo have also recently launched an online magazine, The Antiquarian Post, which is chock full of whimsical inspiration and sprinkled with examples of their very impressive design work. Take the time, seriously. Check it out.
But I digress. Jumping back to the topic at hand, I'm betting there's most likely something in this shop that has your name on it. I don't know about you, but I'm especially fond of the adorable ring holders…
All images from Antiquaria.