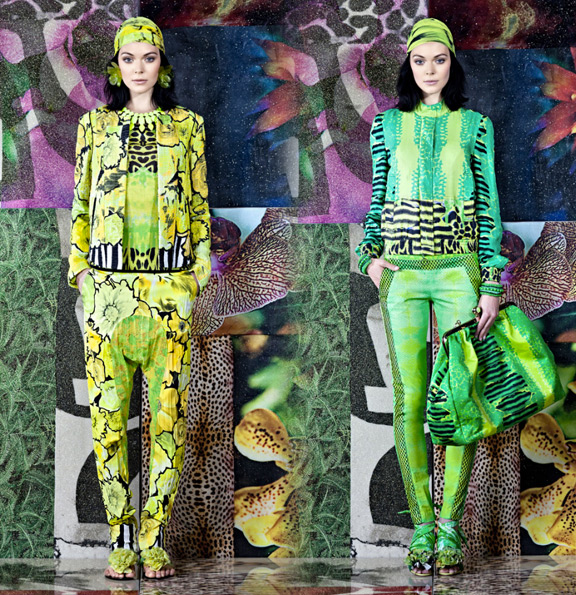 If you pay attention to fashion then you're well aware that many designers have gone bonkers for prints. They are mixing them in unconventional ways, and saturating the body from head-to-toe in bold, colorful motifs. Just when we thought there was no possible way to up the ante a few designers had to go and prove us wrong. Below you'll find a few examples of print-laden collections set against some very dynamic backgrounds. And apparently we aren't the only one to notice this trend – the last set of images were composed by one of our favorite bloggers, the lovely Miss Moss, posted on her blog only yesterday. If printophelia isn't a real word yet we think it ought to be; we are certified printophiles. Just don't tell our health insurance, ok?
Missoni Resort 12 collection, via vogue.com
Cynthia Rowley Resort 12 collection, via style.com
Roberto Cavalli Resort 12 collection, via style.com
Street style shots set against fine art, composed by Miss Moss. See her post for full credits.