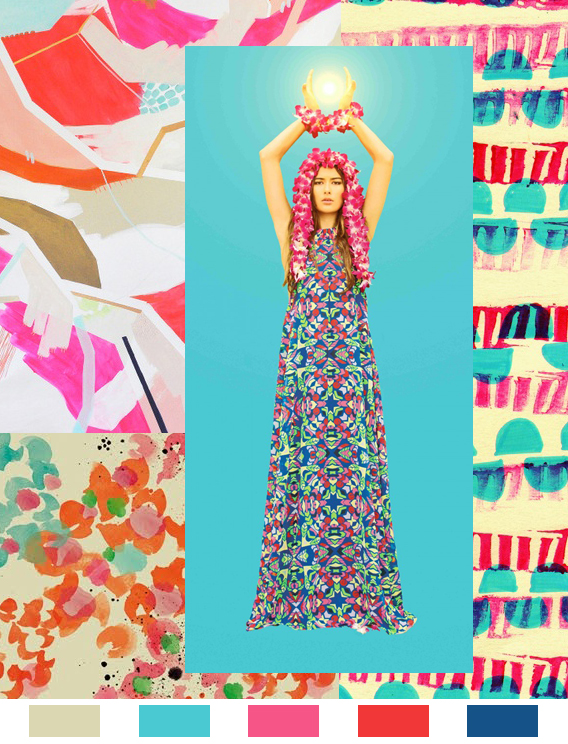 Inspired by a recent collaboration between the uber-talented team of Mara Hoffman and Neil Krug, we thought we'd send you some tropical vibrations during this first week of February.
"Aloha" Mara Hoffman's Spring 2013 campaign photographed by Neil Krug.
Rock Party IV by Britt Bass via Cargo Collective.
Watercolor Floral print by Moniquilla.
Pen and Linocut layers print by Sarah Bagshaw.