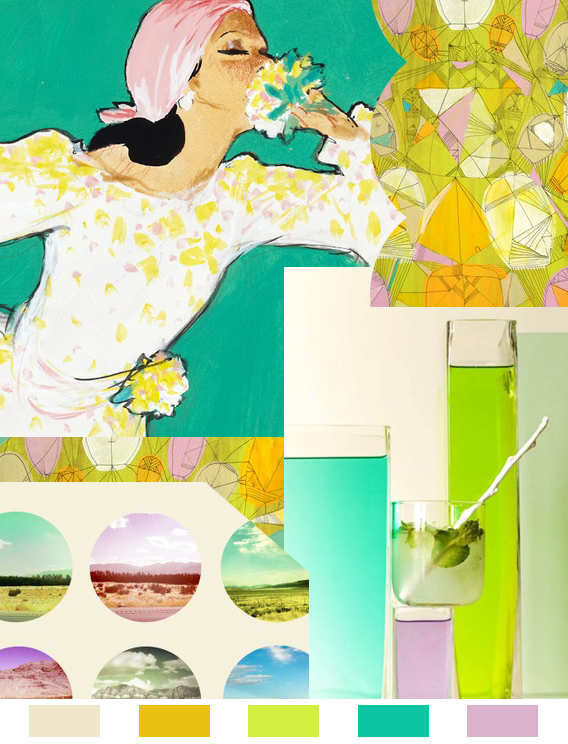 I'm not sure my body could handle an actual tequila sunrise this early on a Monday, but my eyes have no trouble drinking in today's color story. Cool and refreshing with a little kick.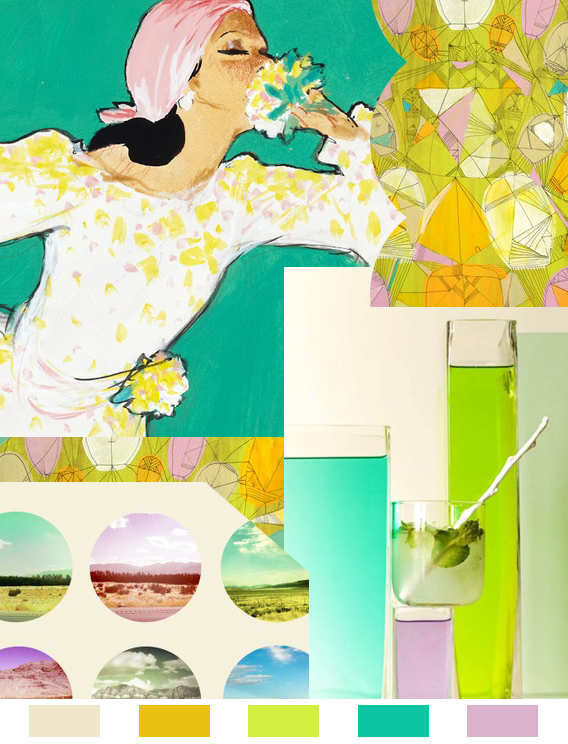 Cover for International Textiles No. 482, by René Gruau via Vogue.
Painting by Cody Hudson.
Parkside Fizz via Bhldn.
Day 23, Capturing The Wild West by Karina Manarin via Soda Pop Girl.