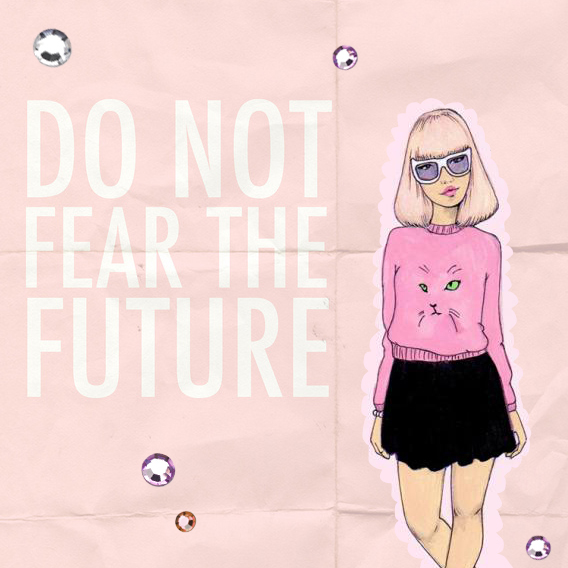 With tomorrow being election day, some would say a lot hangs in the balance. So we're turning today's color post into a bit of a public service message; there's nothing more feminine than sugar and spice, shades of pink, kitty cats, rhinestones, and voting.
Future by Mary Harvey via Flickr.
Esther's Weekly Outfit drawings via Nylon Japan.
Cat cookies from Etsy via Pinterest.