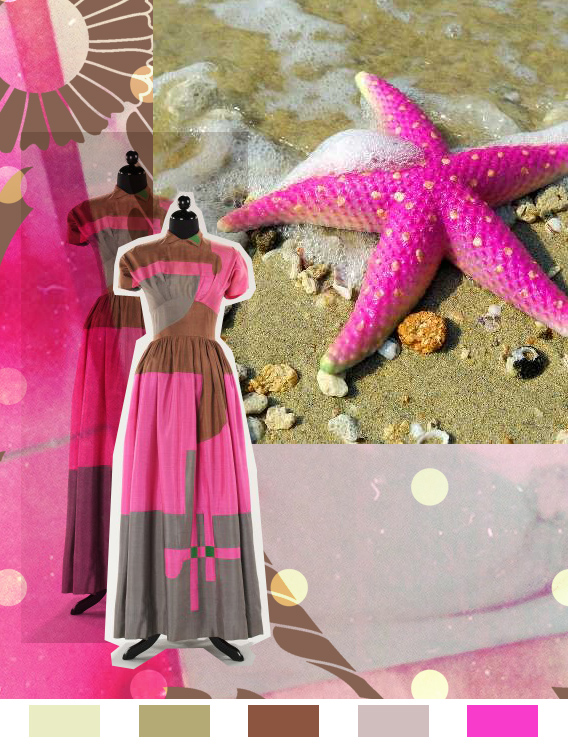 Thanks to daylight savings, it felt even more impossible to drag yourself out of bed this morning, didn't it? Here's hoping a bright bit of color inspiration makes your Monday a little more worthwhile.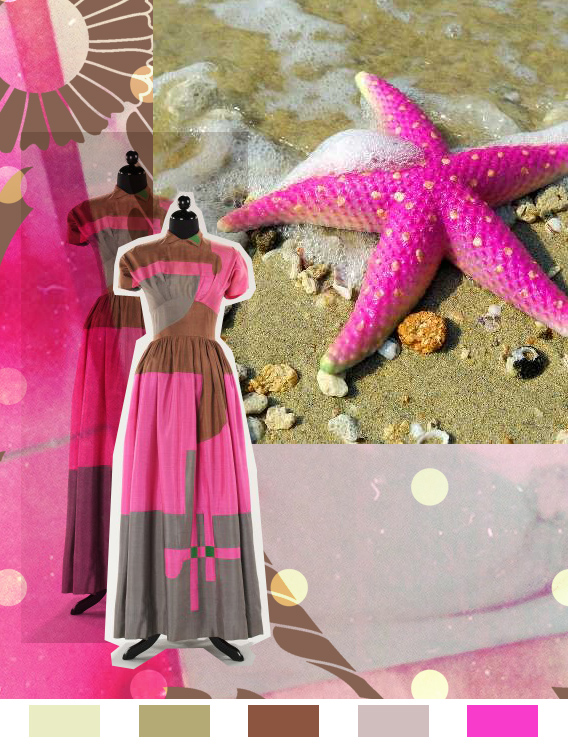 Starfish photo found on pinterest, via here.
Dress by Gilbert Adrian via The Met.
Background + collage by Aaryn West Surface Design Studio.