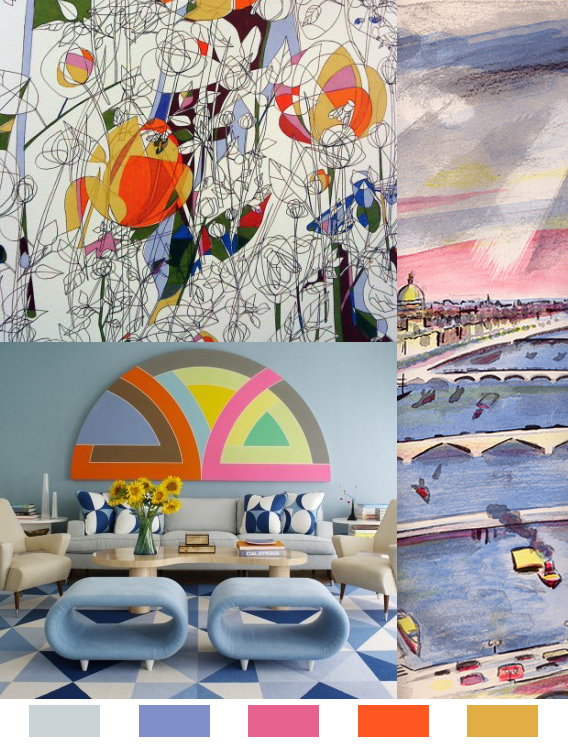 The weather in Los Angeles has been just gorgeous this week, it's got me feeling like Spring is just around the corner. It's a feeling that matches the energy of this week's color inspiration.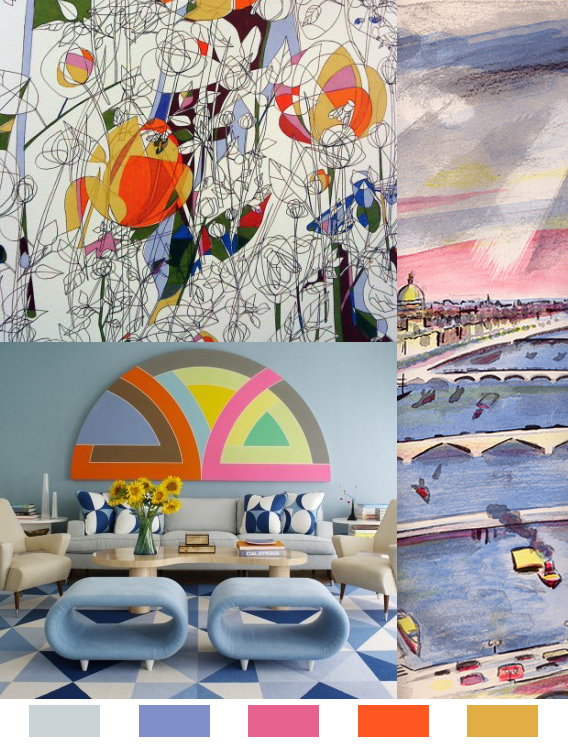 Illustration via Kitt Lviv's pinterest.
Interior design by Anthony Baratta via Houzz.
The Guard Mouse, illustrated by Don Freeman , via My Vintage Book Collection.