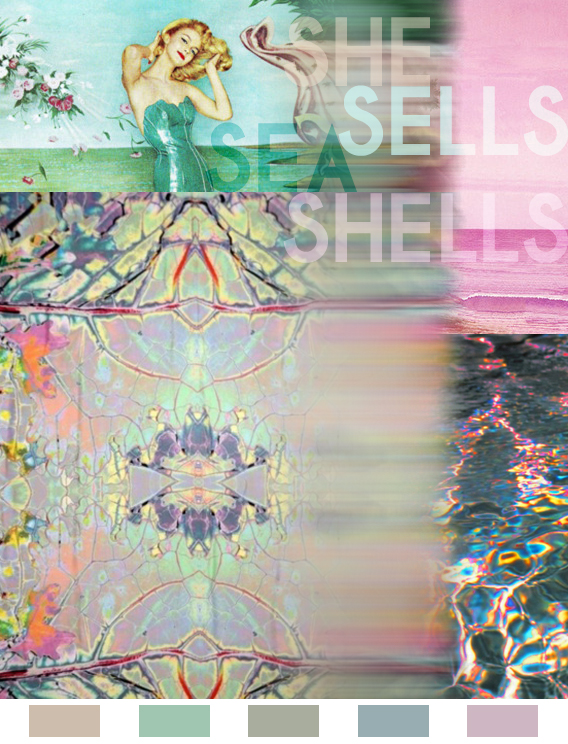 A washed-out mix of sandy neutrals take center stage in this week's color story. If you're afraid of wearing too many colors at once, try out this earthy and aquatic palette of pale pastels. If you stare at it long enough, you may even hear the ocean calling.
Birth of a Fashion, Oxford Paper Company via Flickr.
Justin Berry via here.
Shibori art by Carter Smith via here.
Water reflection [source unknown] via here.