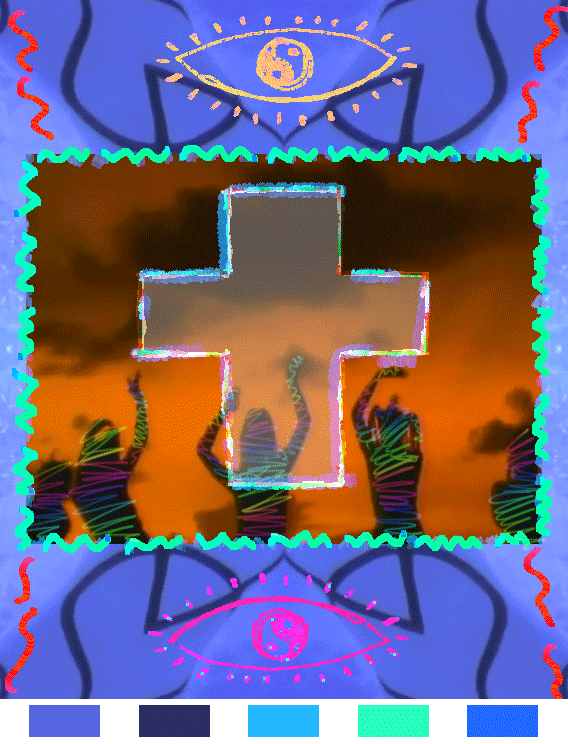 In an effort to shake things up a bit, this week's color inspiration is pulled from a slightly unusual source and one of our all-time favorite music videos: P.M. Dawn's Set Adrift On Memory Bliss, from 1991. The 90's are making a huge comeback throughout fashion, and if I had to be trapped in a music video for the rest of my life, this ravetastic, bohemian wonderland would definitely be at the top of my list. You know those cool colored smoke bombs you saw earlier this year in several lookbooks? Yeah, this video has those. And to keep this color story and homage to P.M. Dawn as authentic as possible, a gif seemed utterly appropriate.
Still frames taken from here on Youtube.
Animated squiggles by Aaryn West.