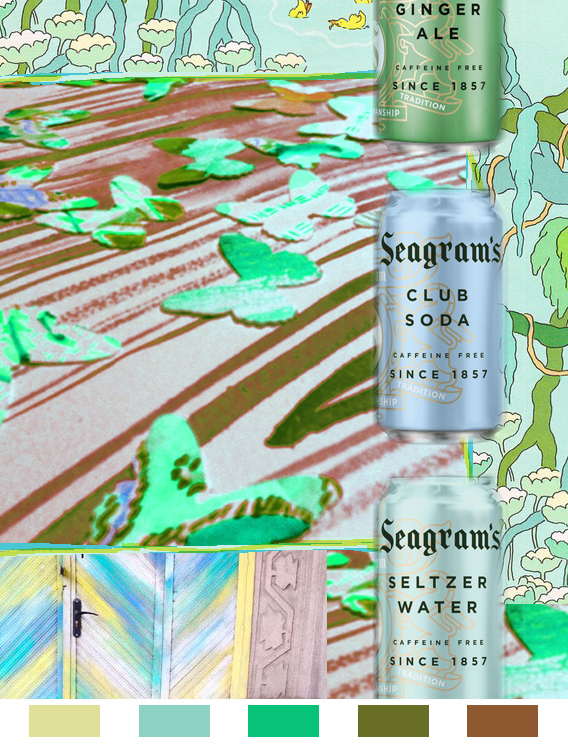 These cool and refreshing colors make me wish I was sipping something minty while enjoying the smell of salty sea air. I can almost hear the seagulls now…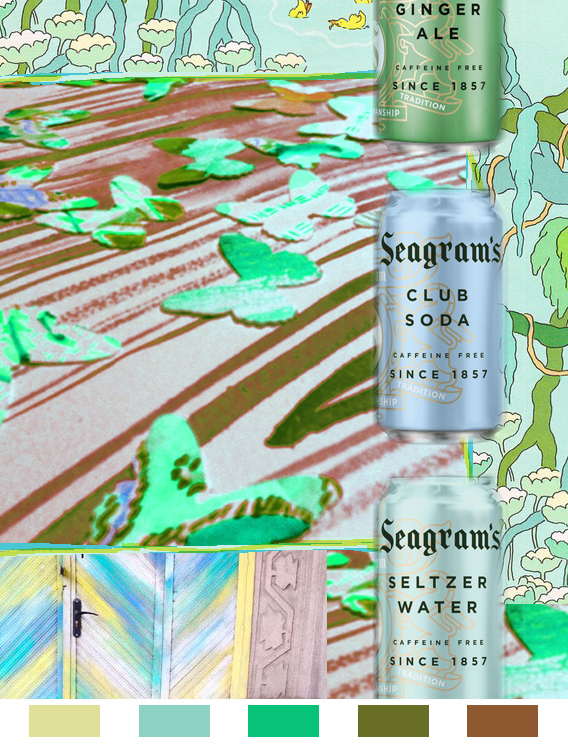 Runaway Marie Louise, illustrated by Jose Aruego & Ariane Dewey via My Vintage Book Collection.
New Seagram's packaging via here.
Painted door photo by Yvan Rodic.
Butterfly photo by Aaryn West Surface Design Studio.