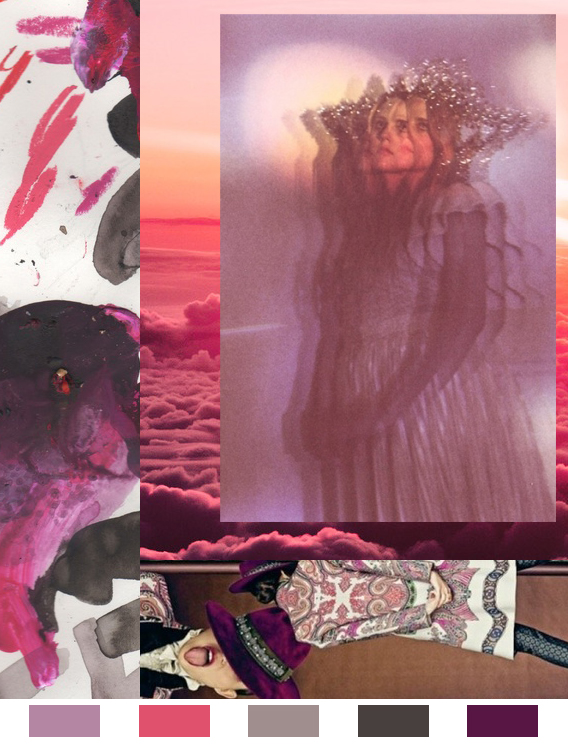 Purple haze is probably a good description of how many of us feel on a Monday morning, and today is no exception. Hope everyone out there is off to a great week!
Painting by Helen Bullock via Show Studio.
Photo from Reverie & Mystique by Petra Collins.
Ombre clouds by Javier Andrés.
Psilocybin Psychedelics via Trendland.