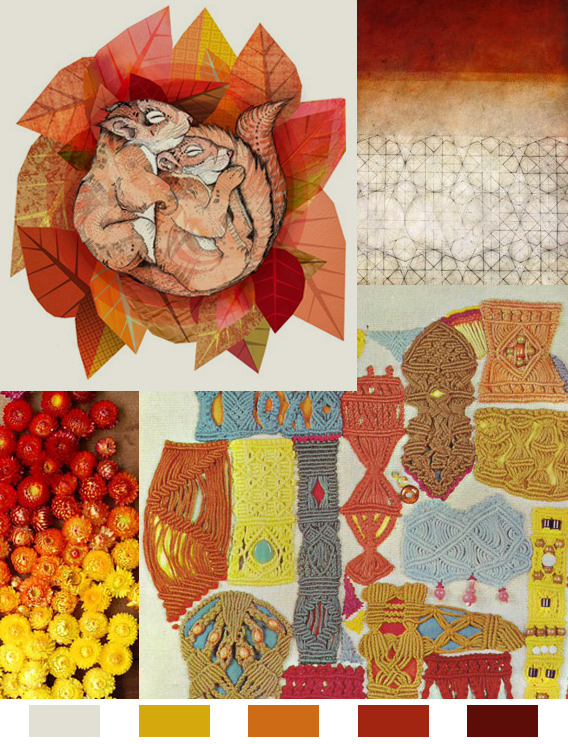 As we in the States prepare for a festive and calorie-filled week, this week's color palette seems especially fitting. Even if you're half a world away, these spicy colors should make you want to curl up with a fuzzy blanket, and a warm mug of something yummy. I'd say the spooning squirrels have the right idea…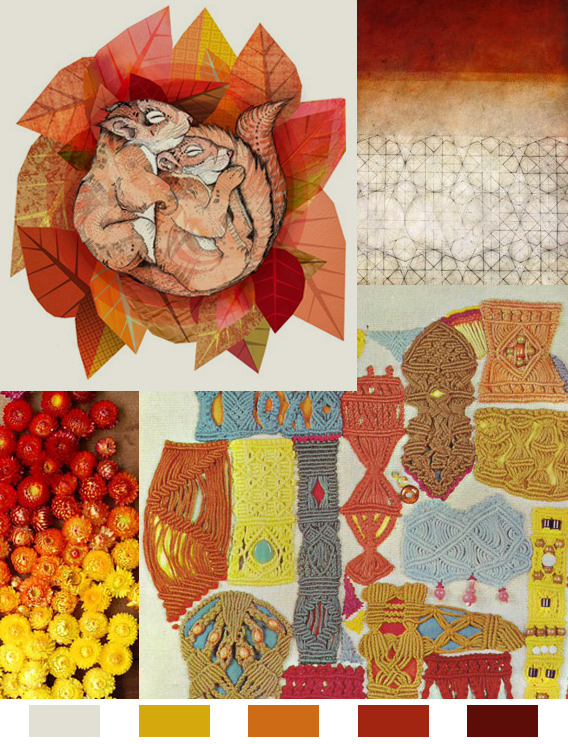 Squirrel Spoon by Sandra Dieckmann via The Animalarium.
'Nohar' by artist Luisa Sartori.
Macrame photo via here, original source unknown.
Ombre flowers via Design Sponge.