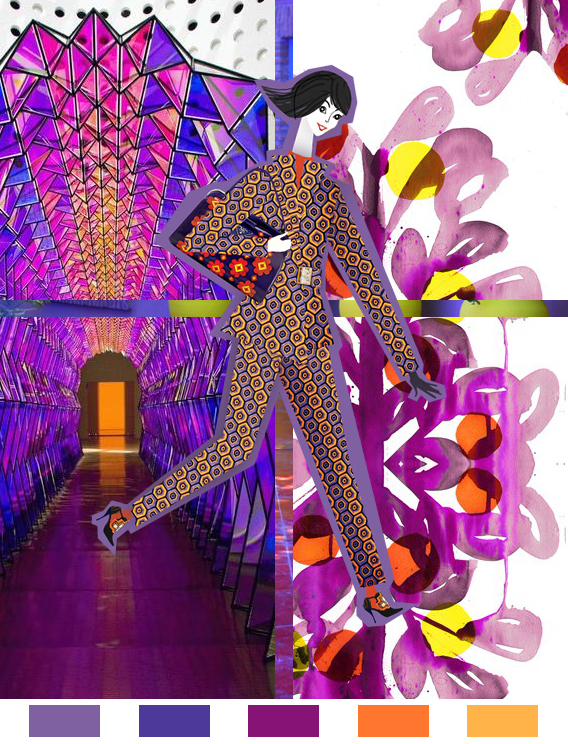 As the chill of winter sets in across the States, we're bringing you a story from the warmer side of the spectrum. Purple and orange can be a precarious pair, but add a dash of plum to bridge the gap and you've got yourself a bona fide color palette.
Take your time by Olafur Eliasson via here.
Watercolor by Stina Persson.
October Horoscope girl by Lesley Barnes.