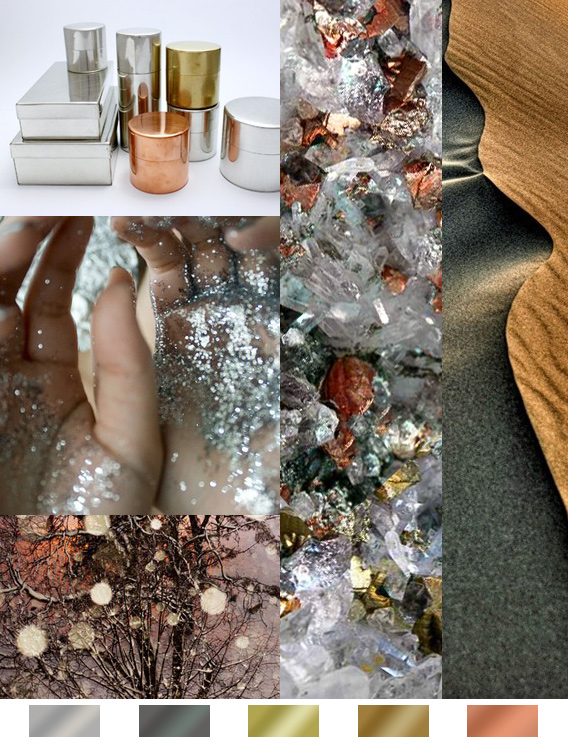 Ringing in the first color story of 2012 with an appropriate dose of shimmer and sparkle. I find this time of year is always good for a bit of reflection, metallic or otherwise. Here's hoping the new year brings amazing wonders to all of our friends and family.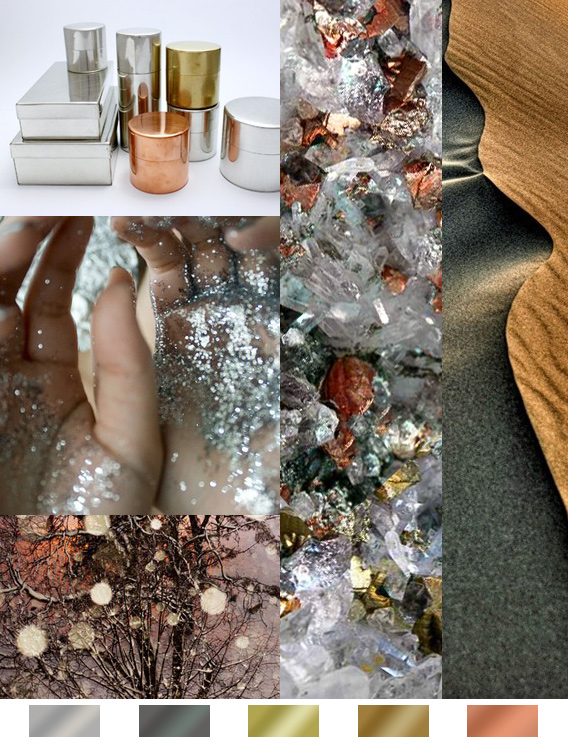 Tin, brass and copper boxes via Common.
Glittery hands via here.
Clinochlore with Chalcopyrite via here.
Photo by Arash Karimi via here.
Photo by Daniel Glazer via booooooom.com.