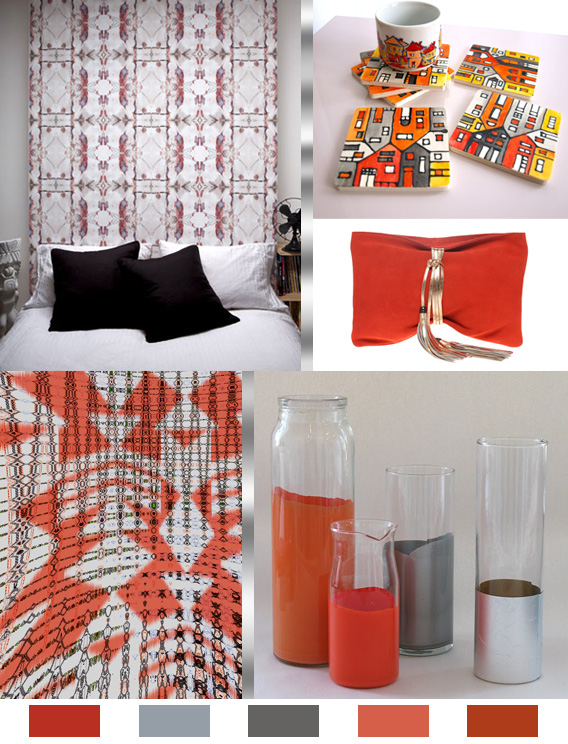 We are so partial to color here at Aaryn West that even our neutral palettes end up with a few pops of bright hues. This week's color story invokes images of a sunrise from the vantage point of the Mars Rover; metallic silvers combine with rusty melon tones to set a mood that is both mellow and energizing all at once.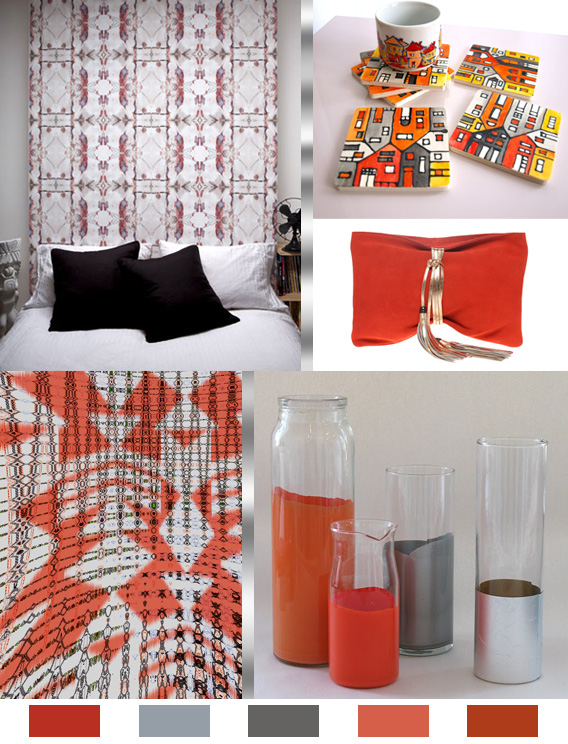 Lombok Lattice wallpaper via Eskayel.
Hand painted wood tile coasters via Etsy.
ASOS Leather Wrap Round Tassel Clutch via Asos.
DIY painted vessels found on Pinterest, via Martha Stewart.
Psychedelic geo print by Aaryn West Surface Design Studio.