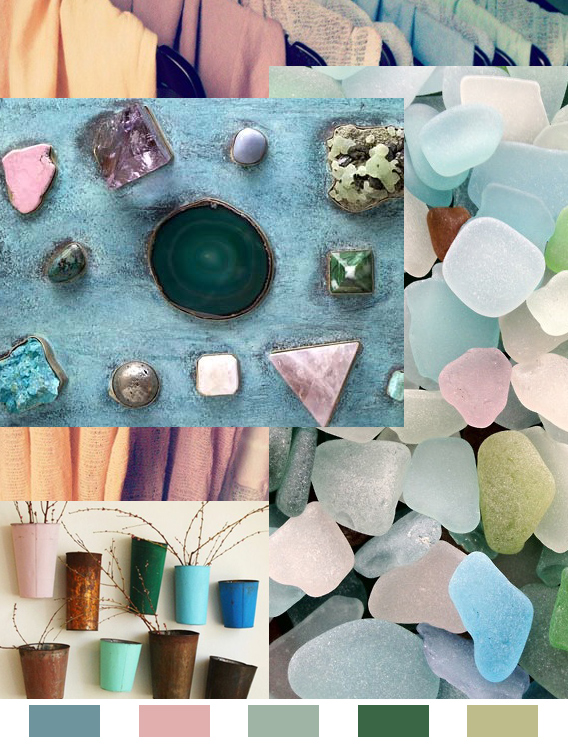 This weekend was the hottest in LA all year long, I'm feeling pretty zapped this morning as a result. I had to go with something a little more soothing for today's color post, something mellow and soft but still colorful, to push the week in the right direction. Hope you are all off to a great week, wherever you may be on this gorgeous globe.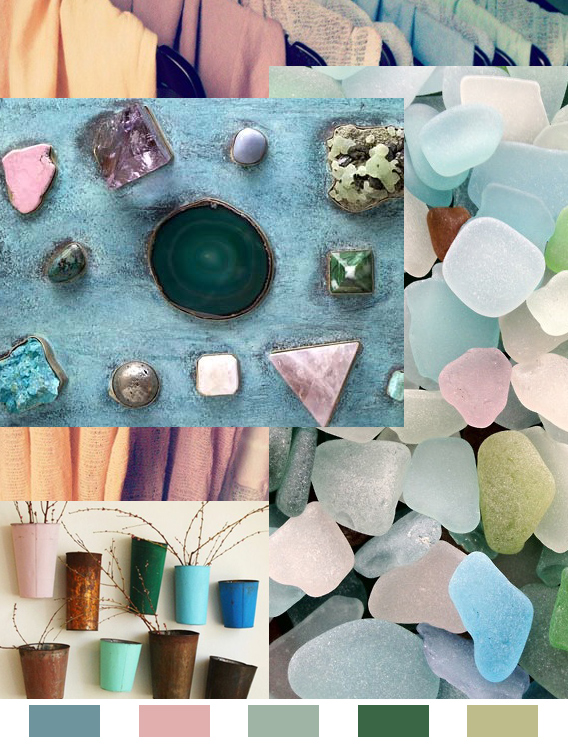 Hand-shredded scarves by Urban Revisions.
From Kelly Wearstler's Hue via here.
Sea glass photo via here.
House plants via A Beautiful Mess.