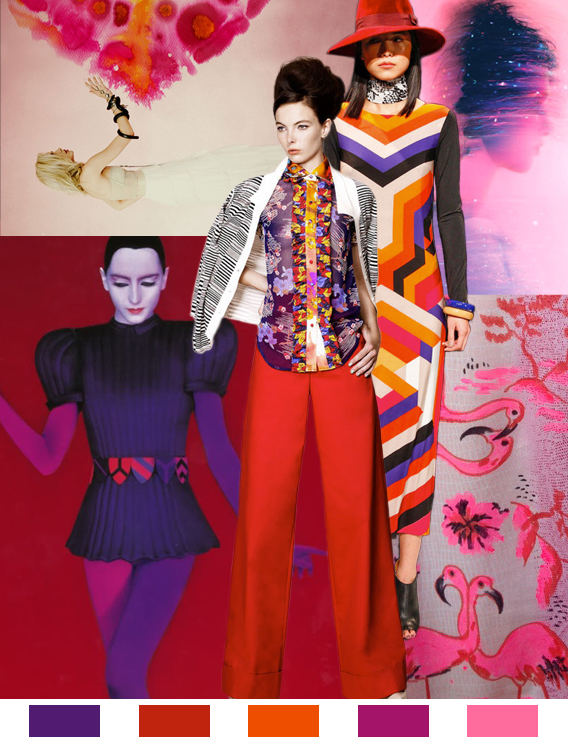 If you had asked me at the age of four to list my favorite colors, it would have looked quite a lot like today's color palette. It may have had something to do with my preconceived notion of what 'girl colors' were, but even to this day I tend to lean toward warm and fiery hues. It got me wondering, how much do our color tastes change over time? Do we all still listen to our inner four-year-old? Do you?
Ax+Apple Year of the Snake lookbook.
Warren du Preez & Nick Thornton Jones via here.
Louise Bertaux by Serge Lutens for Shiseido, 1987 via here.
Pink flamingo print via here.
Duro Olowu Spring 2013 via Style.
Trina Turk Fall 2013 via Style.