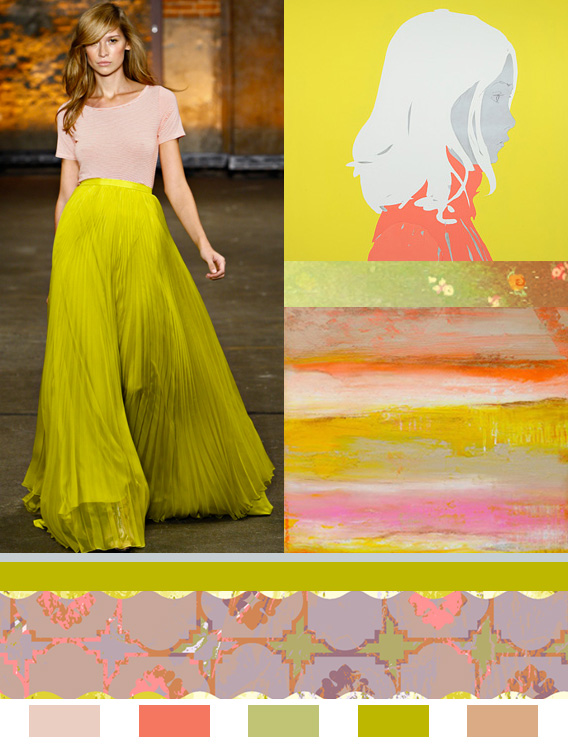 This palette is inspired by the striking colors found in Christian Siriano's Spring '12 collection; peach and chartreuse.  It's such a fresh and unexpected combination of hues.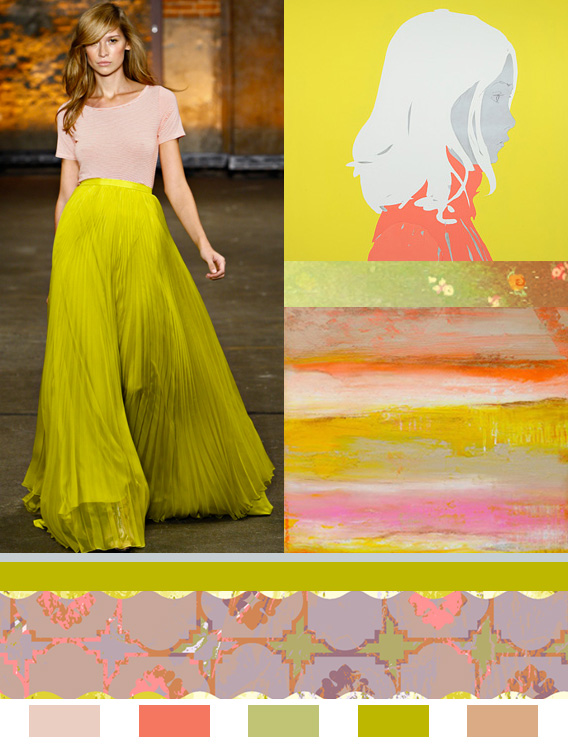 Christian Siriano Spring '12 via style.com.
Pink Jacket on Yellow by Natasha Law via Voltz Clark.
Sherbert Summer Love by Erin Ashley via etsy.com.
Other images via Aaryn West Surface Design Studio.