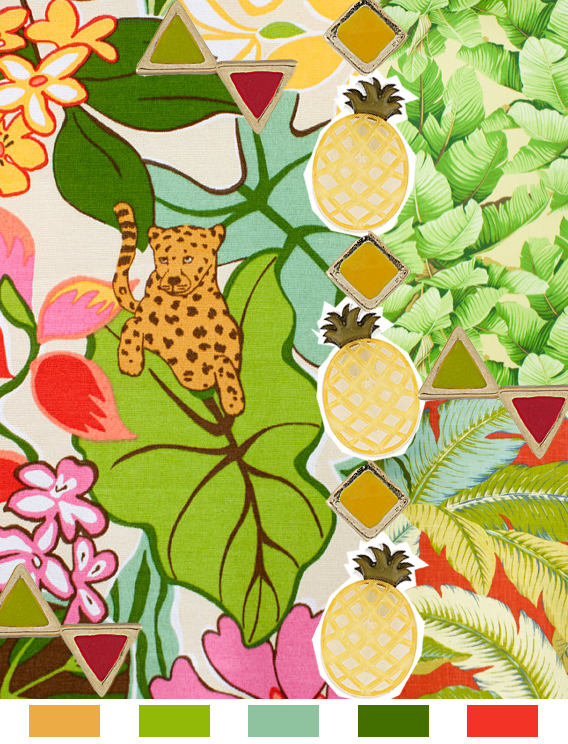 This weekend brings the unofficial start of summer here in the States, so this Monday we bring you an appropriately themed color story in the hopes of heating things up a bit. Wherever you may be, hope you're off to a great week!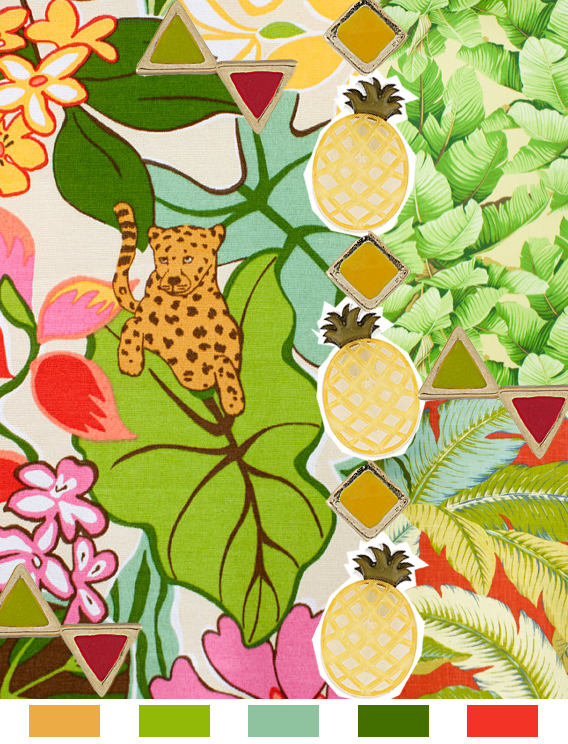 Diani Deck chair via Gallant & Jones on Etsy.
Leaf print textiles from via Nasty Gal.
Pineapple and Geo Shape earring studs via Topshop.