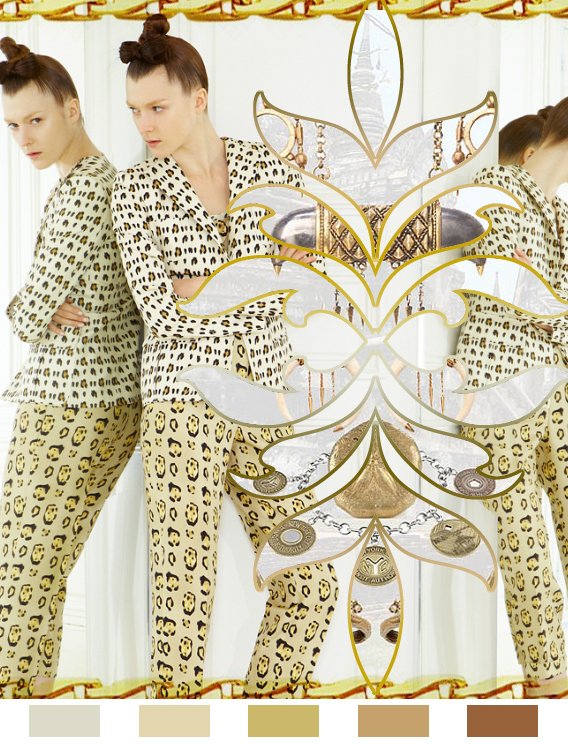 Since I can't bury my toes into the golden sand of an exotic beach this morning, I thought I'd at least channel that thought into today's color post. Not to mention, I'm fascinated by the head-to-toe print trend [which I first blogged about way back in this post] and these complimentary leopard prints from Giambattista Valli's Resort 2013 collection really tickle my fancy.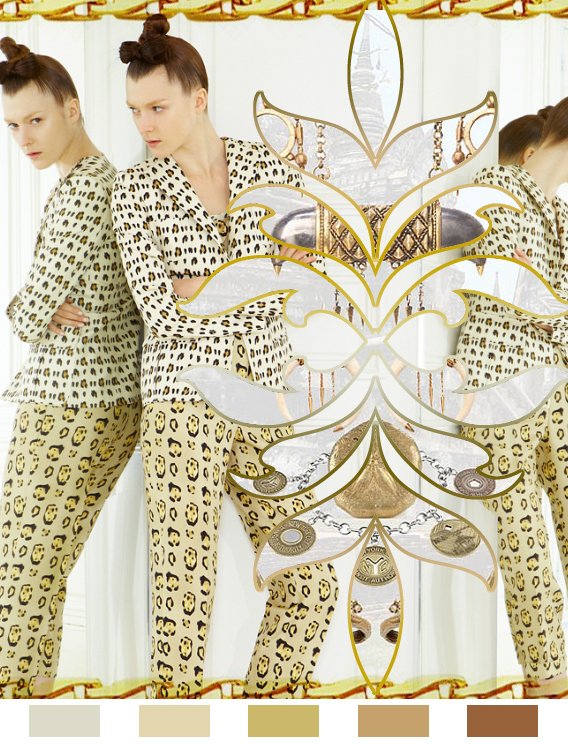 Giambattista Valli Resort 2013 via Style.
Guilt-free bling collage via Fair Vanity.