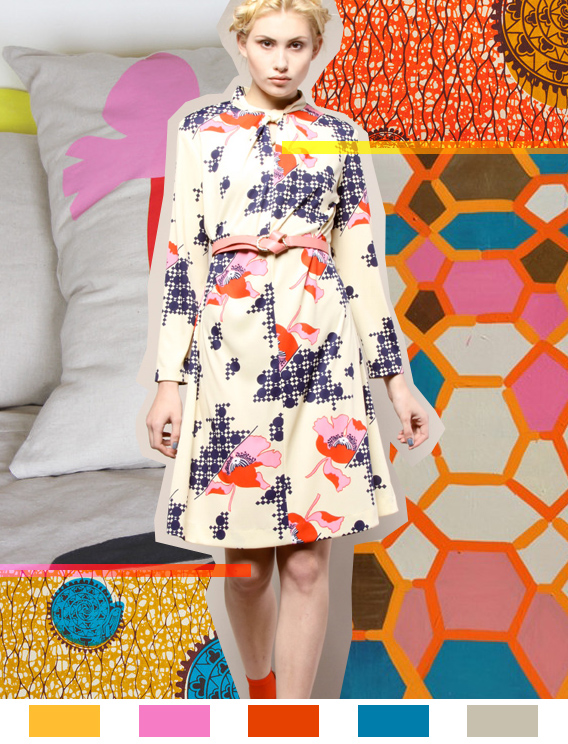 This color combination doesn't just speak to me, it screams! One part Scandinavian, a dash of African, it's somehow clean and funky and vintage and neon all at once! Happy Monday out there!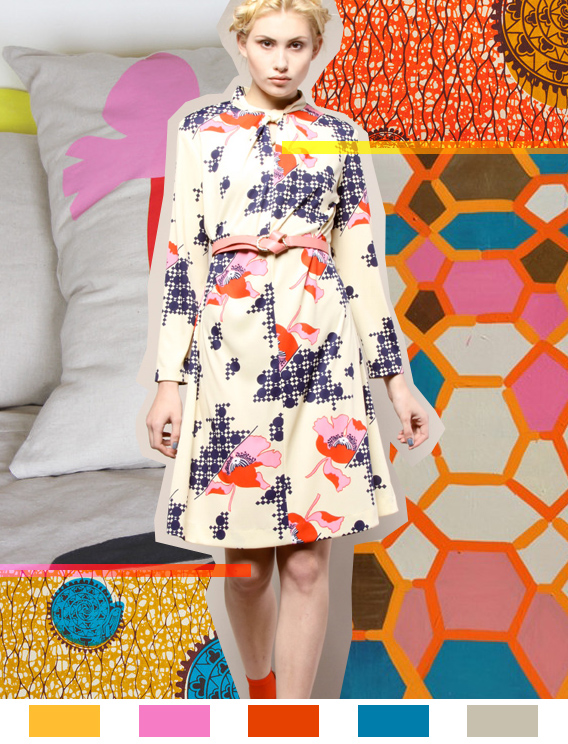 Papercut Bird Cushion via Beneath The Sun.
Geo garden dress via Thrifted and Modern.
African wax pillows via Henry Road.
Katherine Sable, Show a Little Ankle, 2011, oil on linen.