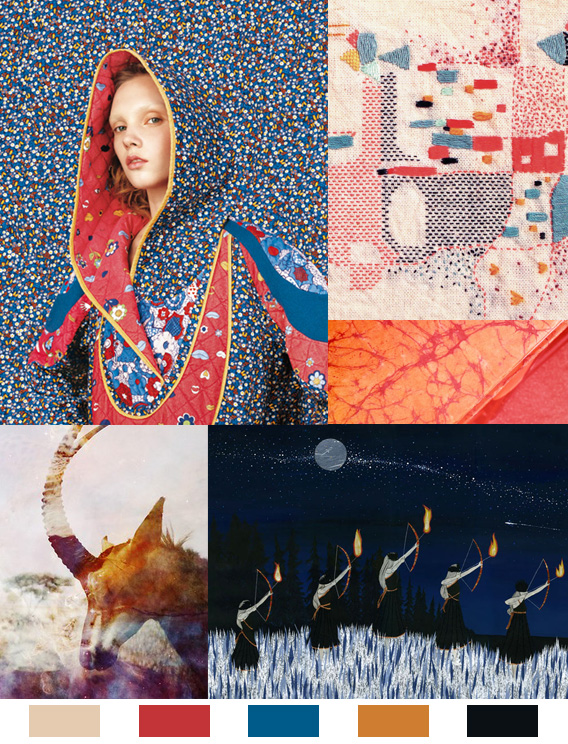 Today is a holiday in the States, one that I'm fairly certain none of my colleagues get to enjoy as a day off. With no disrespect to Presidents past, I'd bet money that people in fashion work harder than politicians on any given day. Just sayin'.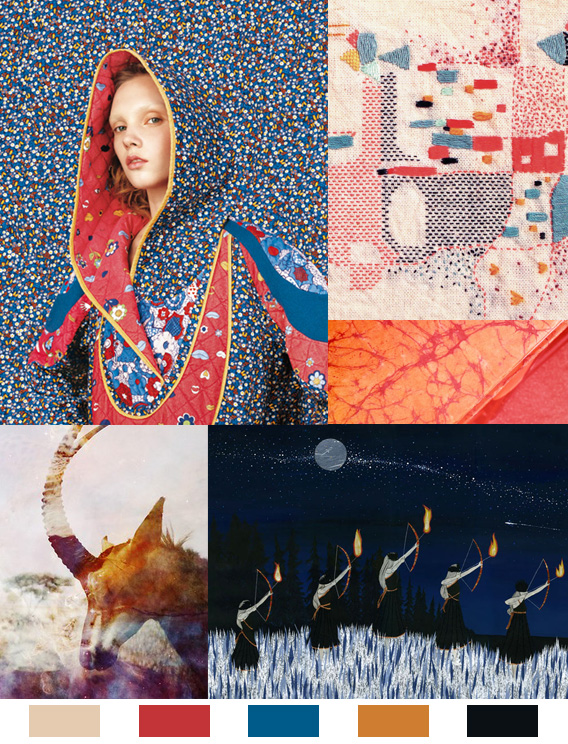 Tsumori Chisato AW 2005-2006 Campaign.
Embroidered map of Buenos Aires by Rita Smirna.
Photo by Alison Scarpulla via honestly-wtf.tumblr.
Of the Wildlands by Dan-ah Kim.
Red & gold texture via Aaryn West Surface Design Studio.