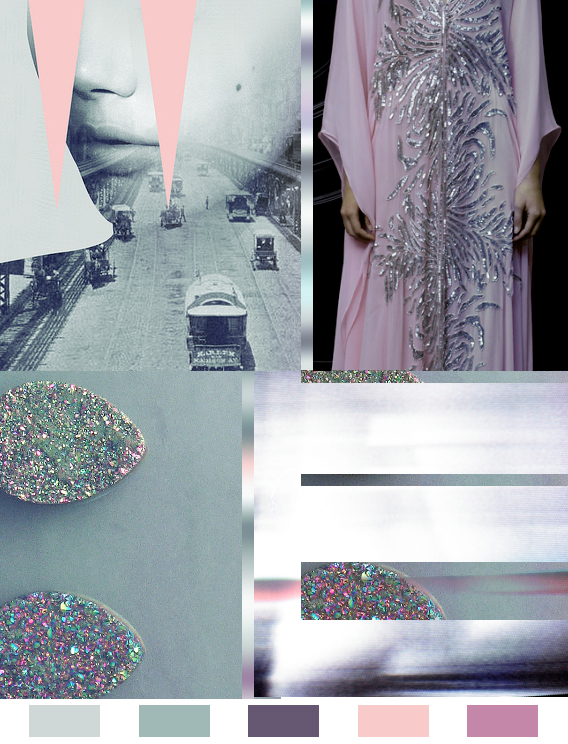 Inspired by this amazing beaded dress from Naeem Khan's Resort collection, today's color story is icy cool with a sense of calm sophistication. Perhaps even a bit futuristic. I'm really not a fancy lady, but owning a dress like this would be a complete game changer.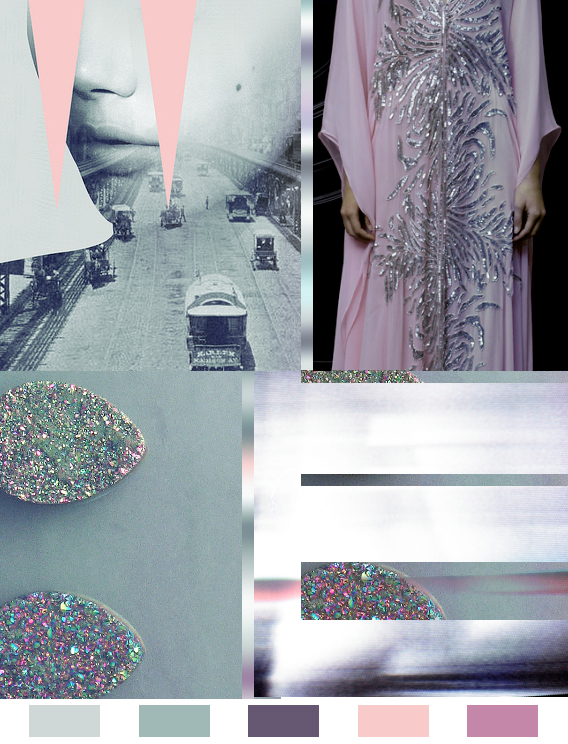 High by Ashley Edwards.
Naeem Khan Resort 2013 via Style.
Cracked Ray Tube by James Connolly and Kyle Evans via BDIF.
Rainbow Drusy pair from Silurian Era's shop on Etsy.