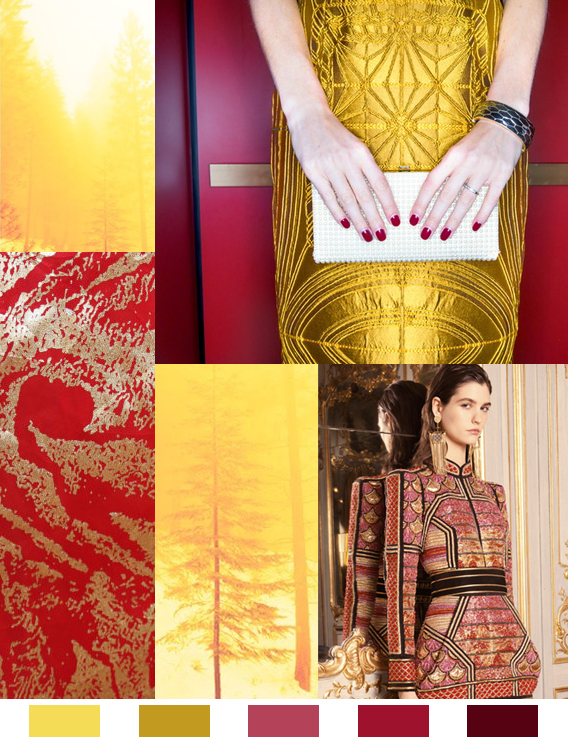 Garnet and gold team up for a gorgeously gilded color combination in today's color story. Decadence and glamor may not be the name of your game in this first week of March, but we're hoping it's at least rich in happiness and productivity.
Lemurian Morning Wood photograph by David Benjamin Sherry via here.
Brocade Vera Wang dress via Fair Vanity.
Vintage red and gold kaftan via CocoRepose on Etsy.
Balmain Pre-Fall 2013 via Style.