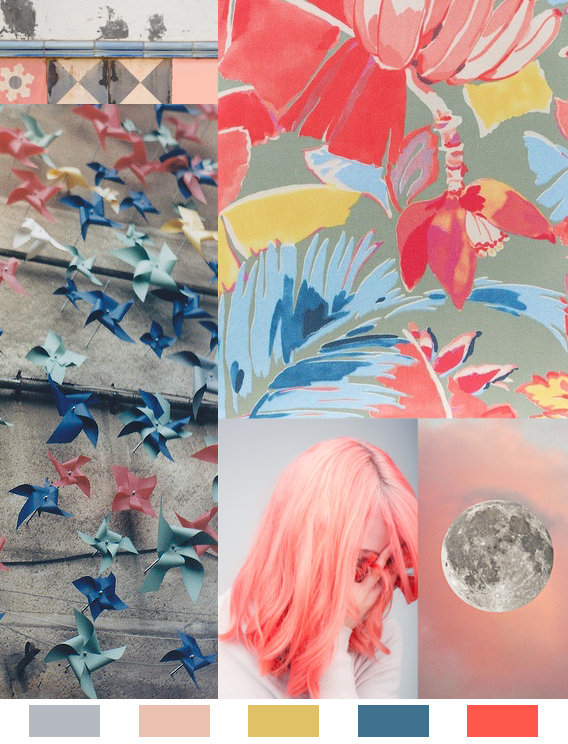 Happy New Year, friends! After a much needed week of recuperation we are back with the first color mood of the year. Powdery, soft pastels get an infusion of energy from neon coral, creating a somewhat sweet and tangy color story for your palette.
Painted tiles via here.
Isla Coral tropical print via here.
Pinwheels by Coco Lores via Flickr.
Pink Hair photo by Jasmine Deporta via Whitezine.
Moon by Rosanna Webster via Mammoth & Company.