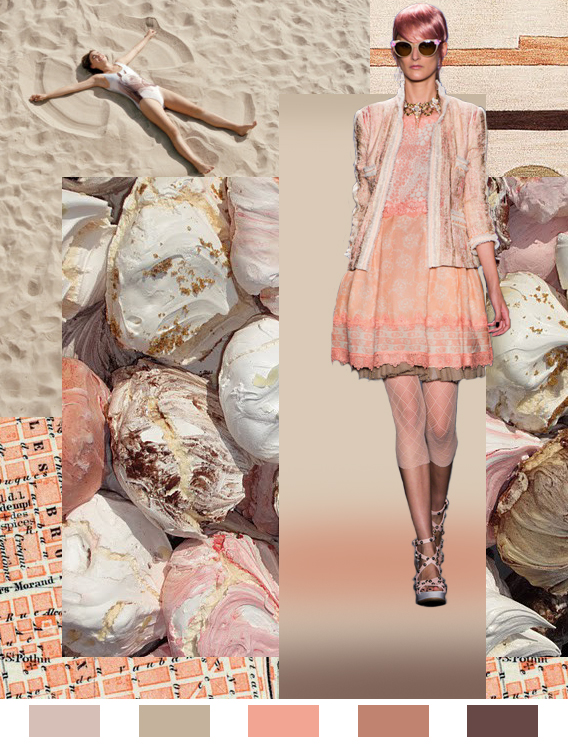 It's the middle of winter and we're leaving sunny California for the frigid temps of New York today, but with much spring in our step. With that in mind we bring you a soothing, and perhaps even mouth-watering color story to start off the week. If only champagne and toasted almond sugar cookies were waiting for us on the plane…
Urban Outfitters February 2012 lookbook via here.
Anna Sui Spring 2013 via Style.
Horizons rug from KAS Oriental via here.
Merengue photo via here.
Vintage map of Lyon via Cubicle Refugee.