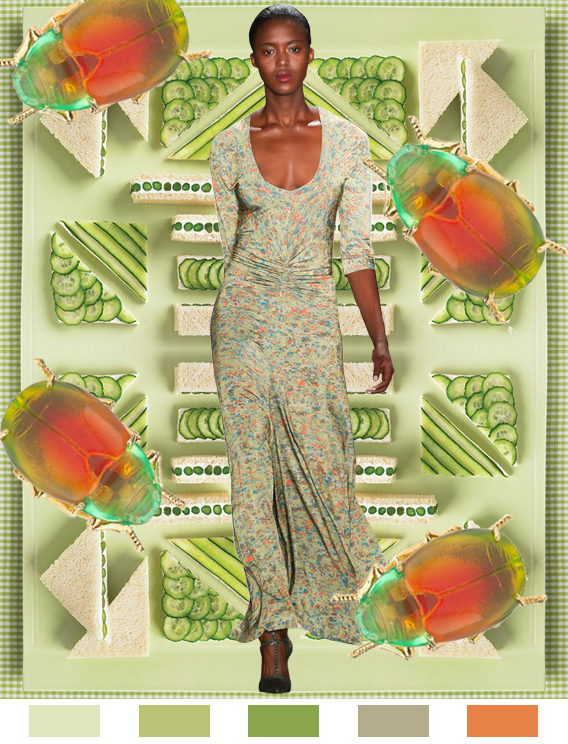 This week we bring you a color palette so fresh and appetizing you'll almost certainly want to eat it. The psychedelic, pastel granite-like texture of this Costello Tagliapietra dress is like a beautifully blended salad of celery and carrots. Throw in some sandwiches and scarabs and you've got yourself a perfect picnic.
Costello Tagliapietra Spring 2013 RTW via Style.
Iridescent Scarab Pin by E.M. Mehem via M'oda 'Operandi.
Cucumber sandwiches by Martha Stewart via here.