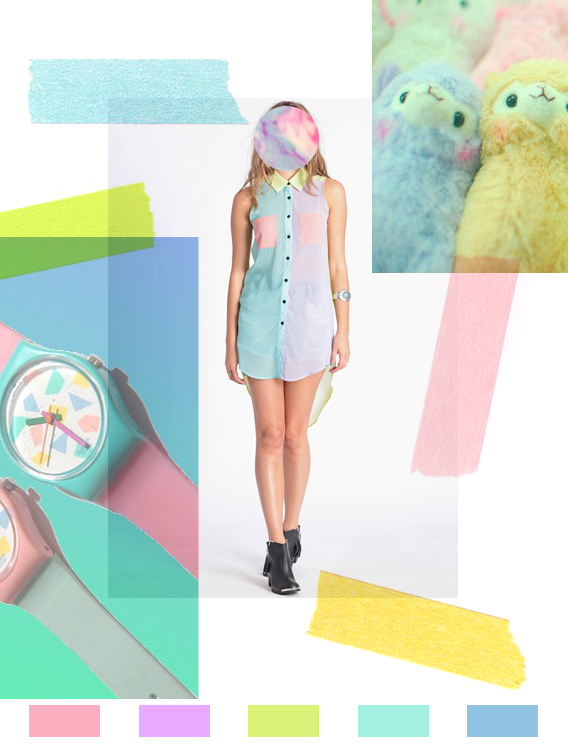 Colorblocked pastels always make me a bit nostalgic for the 80s, but just add in a few Swatch watches and stuffed alpacas in sherbet hues and you've got yourself the real deal. These colors also invoke cravings for that amazing ice cream with all the swirly colors and big chunks of bubblegum. It's been so many years since I've had it… can you still get that stuff?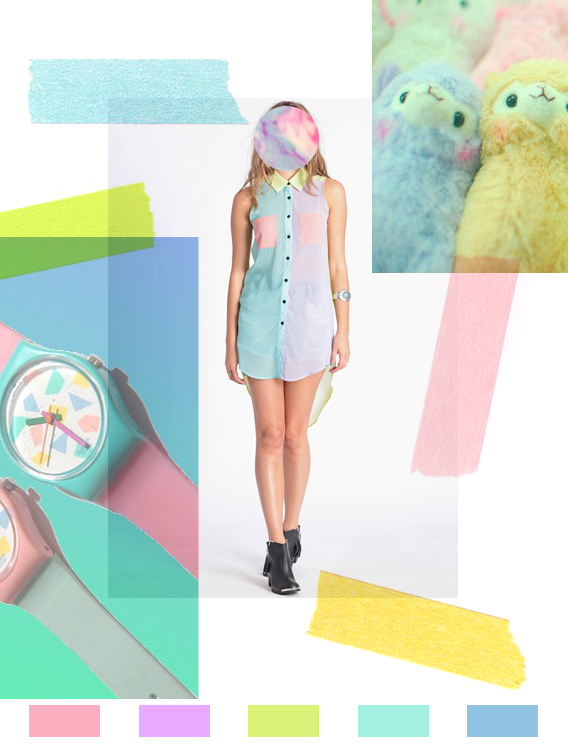 Alpacas Dreaming via Parfait Doll.
Colorblocked top via Thread Sence.
Pastel swatches via here.
Washi tape via Plenty of Colour.