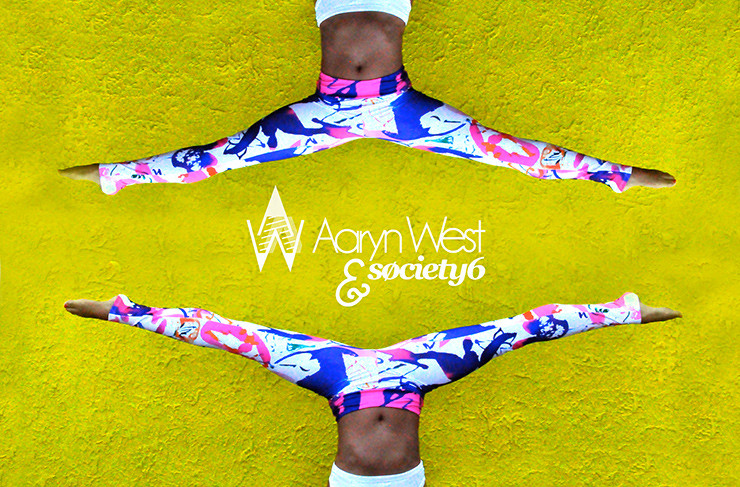 A little while back, Society6 added a very exciting item to their ever-growing catalog of digitally printed products: leggings. With all of the success and momentum behind printed textiles in both fashion and active wear, and with design-it-yourself sites like Print All Over Me popping up, it just made sense for an artist community like Society6 to add something like this to their menu.

And after having a chance to order a few for my own examination, I'm ready to shout about it from the rooftops!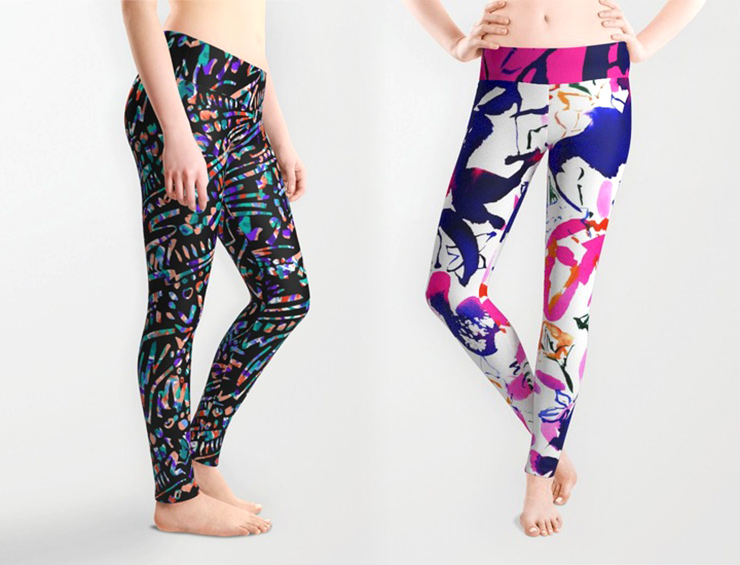 First of all, they are super comfy. I am a big fan of the extra wide waistband, and the weight of the fabric is substantial enough to make me feel confident about not showing off all my assets while bending over in yoga class (let's be honest, I don't really do much yoga). Not only is the fit and overall garment construction top notch, but the printing quality actually exceeded my expectation, both in the clarity of the artwork as well as the color depth and saturation.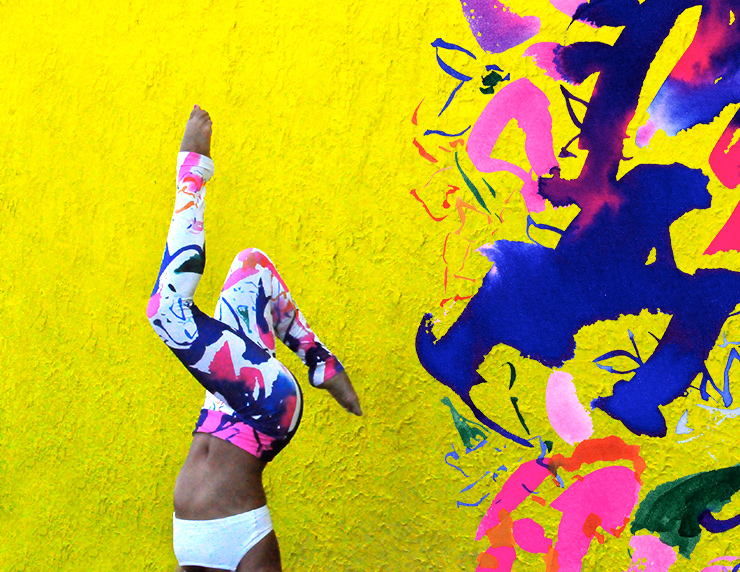 If you need further convincing about how great these leggings are, can I just remind you where they are made? Right here in the United States! And priced just under $40 a pair, I'm not sure you will find a better or more affordable selection of graphic leggings manufactured in the USA.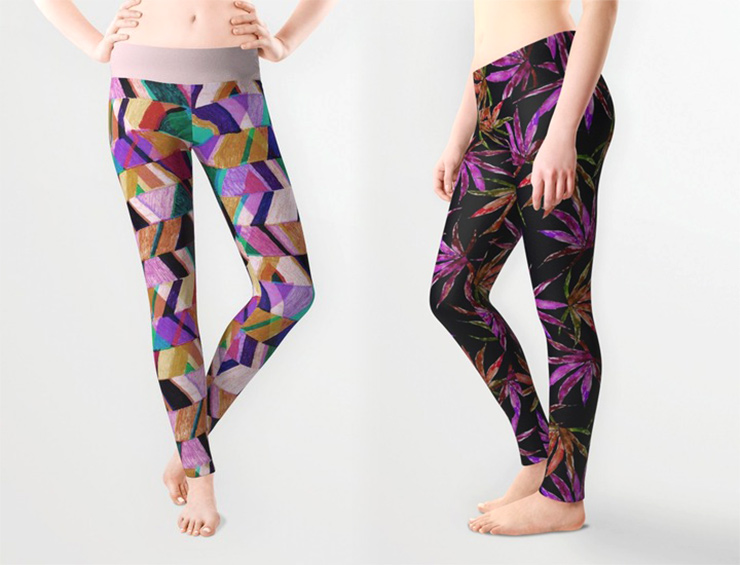 So support a working artist, support the local economy, and perhaps most of all – support your butt. I promise you'll look good doing it. Be sure to check out the full selection of Aaryn West leggings on our Society6 page. Go. See. BUY.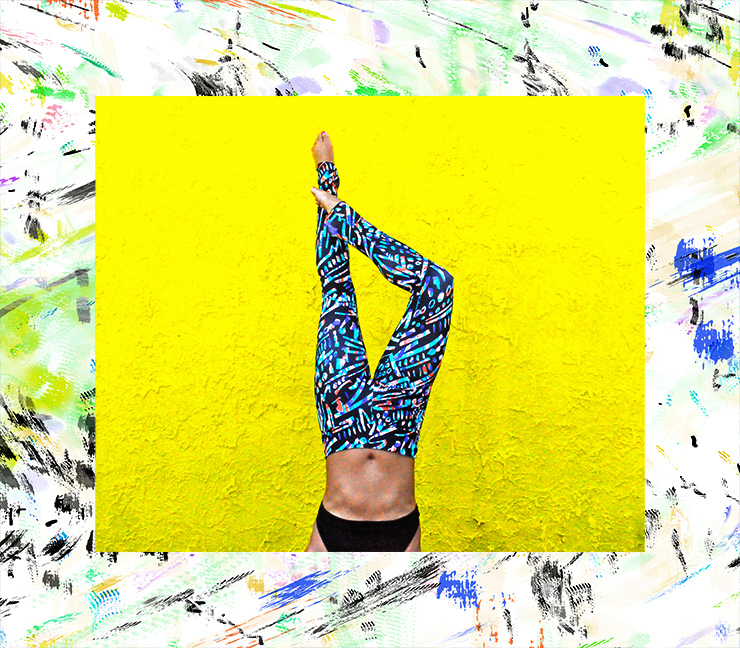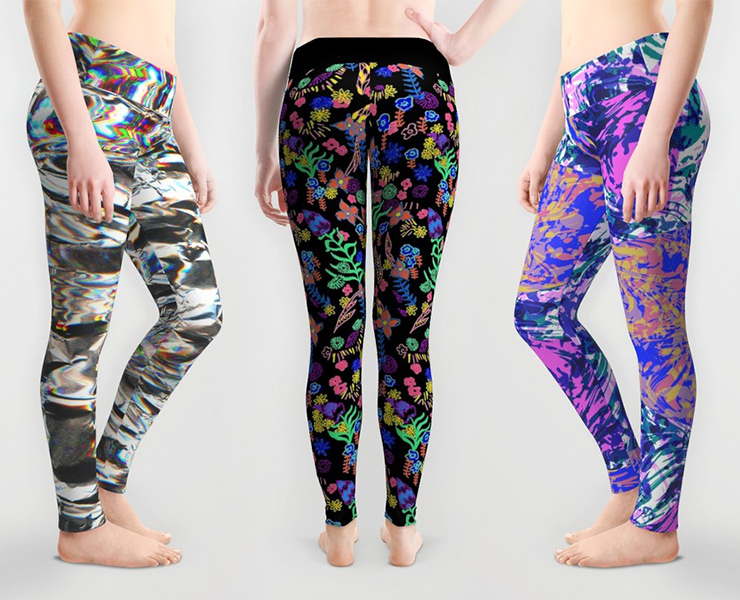 *Images modeled and provided by Erica Pike